No. 81: September/October 2019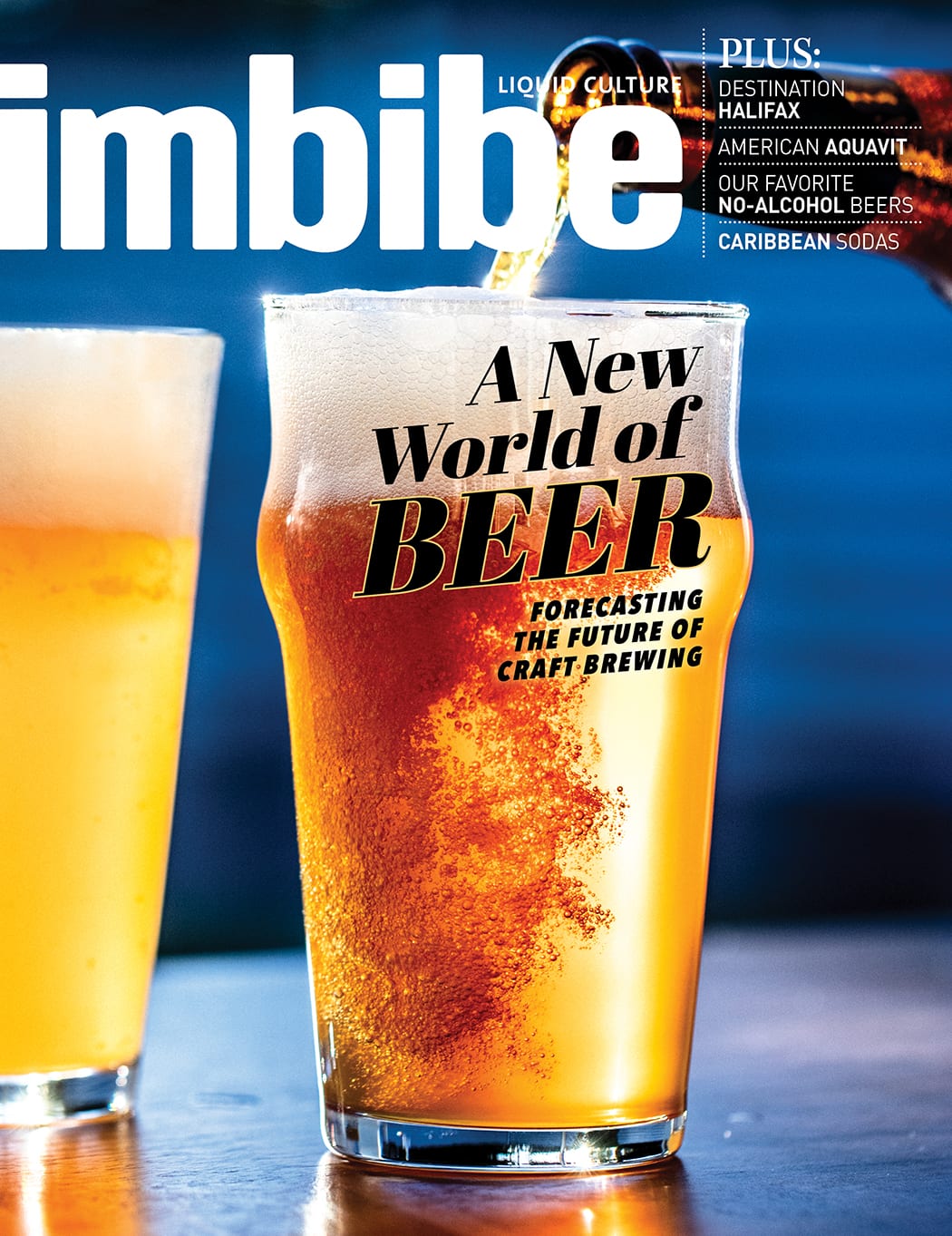 Recipes

Drinks

Queensland Cold Brew, Fetil & Bazza, Panyo Panyo, Maracuya Sour, Frozen Pisco Sour, Michelada, Cub Room Cocktail, Cel Out, First Salute, The Witches, Midnight Sun, Menta Wray, Stargazing with Galileo, Jack's Rose

Food

Roasted King Trumpet Mushrooms With Red Wine–Miso Sauce
Features

Fermenting Change

How craft breweries are evolving in an increasingly competitive beer market. Read More »

Why Not Aquavit?

A Scandinavian-born spirit still awaits its big break.

Australia's New Wave

Small producers and sommeliers are giving Australian wine a fresh start in the U.S.

Pop Art

Island sodas spread Caribbean flavor around the world. Read More »

On the Edge

Halifax finally gets a seat at the bar.
Departments

Uncorked

An Australian coffee liqueur, the unsung wines of Michigan, tomato cocktails, three riffs on the Pisco Sour, the anatomy of the Michelada, a day with Sonoma winemaker Katy Wilson, and Jancis Robinson on the natural wine movement, climate change, and selecting bottles for the Queen.

Mixopedia

The complicated appeal of the rimmed cocktail.

Taste Test

Make your next cold one a zero-proof one.

Gear

Hone your home brew with tools for making better beer.

Elements

The simple grapefruit's not so simple when it comes to cocktails.

Characters

Nancy Fraley is craft distilling's secret weapon.

Drinks Atlas

Munich, Germany.

Scene Scout

Cris Dehlavi on where to drink in Columbus, Ohio.

Cravings

Roasted mushrooms take center stage with a savory red wine–miso sauce.

Quench

Drink what you like.
Bonus Articles

Riffs: Spicing up the Michelada

Creative variations on the classic. Read More »

Perfect Day: Where to Drink in Halifax

Exploring Halifax's drinkscape with Bar Kismet owner Jenner Cormier. Read More »