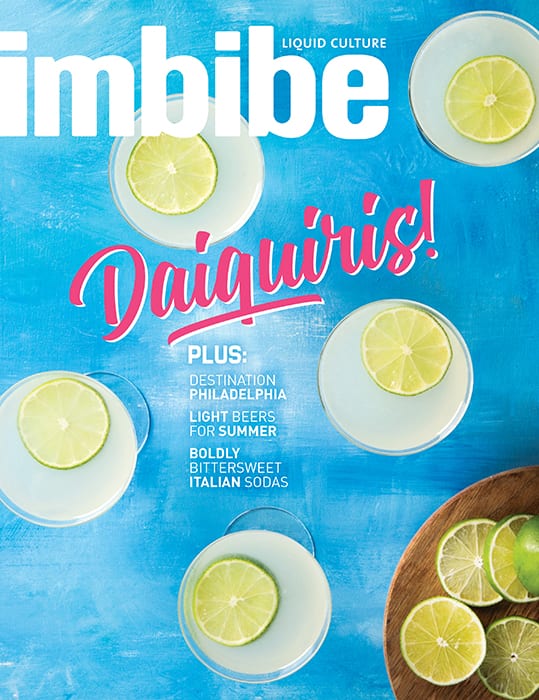 Imbibe is multi-platform drinks destination, combining a magazine, website, e-newsletter, social media (visit us on Instagram, Twitter and Facebook), books and events, including our annual global charity initiative, Negroni Week.
Through all of these channels, we offer the most cost-effective, targeted advertising opportunity for specialty beverage and beverage-related companies. Imbibe is the only magazine and website that offers comprehensive, consistent coverage of the entire spectrum of premium drinks to a highly motivated consumer and trade audience.
Imbibe readers are active, culturally minded people who enjoy drinking, dining, cooking, traveling and entertaining, and they appreciate—and regularly purchase—all specialty beverages, from wine and spirits to coffee and tea. They look to Imbibe to find out what's new in the world of drinks—what to buy, where to go, and how to make and enjoy drinks at home. At the same time, they want to be entertained. So while they read about how to make the perfect Old Fashioned, they'll enjoy thoughtful stories about the people, places, cultures and flavors that shape the realm of drinks. Perhaps most importantly, they look to Imbibe to cover all the bases, from coffee to cocktails. Imbibe delivers fresh, insightful coverage to a previously untapped demographic. Make Imbibe your choice for advertising to the world of drink enthusiasts.
RATES & SPECS
Download advertising specs and file guidelines here.
For ad rates and opportunities, please e-mail [email protected] or call 503-595-0144.