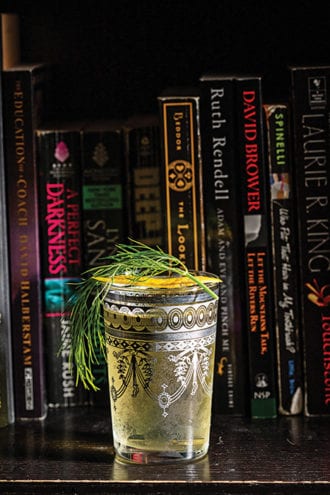 Designed for a menu based on the works of Roald Dahl, this cocktail is fragrant and herbaceous.
1¼ oz. aged aquavit (Reading Room uses Linie)
1 oz. manzanilla sherry
½ oz. green Chartreuse
Tools: barspoon, strainer
Glass: coupe
Garnish: lemon twist, dill sprig
Stir all the ingredients with ice to chill, then strain into a chilled coupe. Twist the lemon peel over the drink and use as a garnish, along with a sprig of fresh dill.
Chantal Tseng, Reading Room, Washington, D.C.
---
Did you enjoy this recipe? Sign up for our newsletter and get weekly recipes and articles in your inbox.