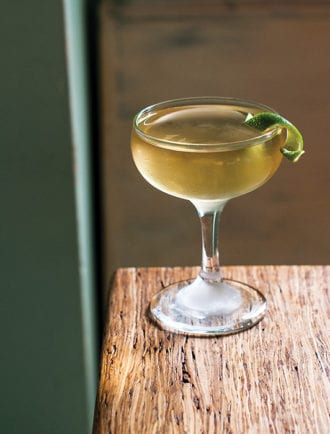 Two French liqueurs give this robust tequila cocktail from Halifax an equally bold aroma.
1 oz. blanco tequila
1 oz. dry vermouth
½ oz. mezcal
½ oz. Bénédictine
1 tsp. yellow Chartreuse
2 dashes orange bitters
Tools: barspoon, strainer
Glass: coupe
Garnish: lime twist
Stir all the ingredients with ice, then strain into a chilled glass. Twist a lime peel over the drink and use as a garnish.
Keegan McGregor, Field Guide, Halifax, Nova Scotia
---
Did you enjoy this recipe? Sign up for our newsletter and get weekly recipes and articles in your inbox.