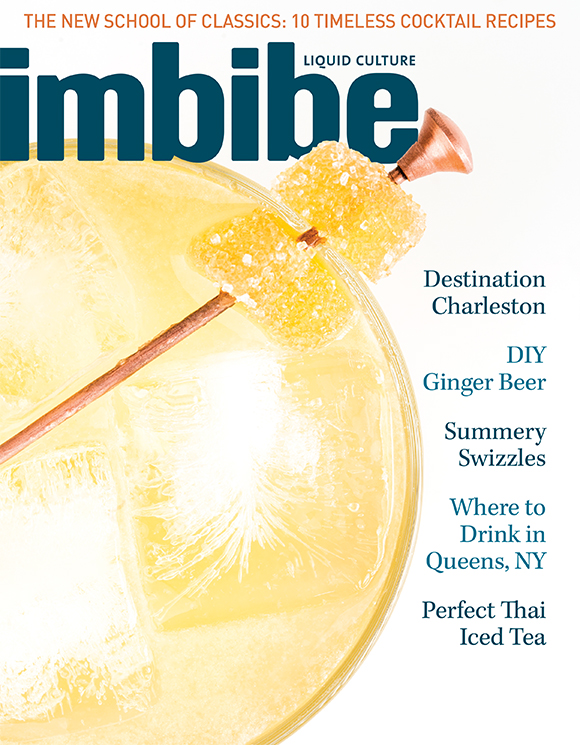 RECIPES

Cocktails

Conquistador, Cilantro Sol, Thai Iced Tea, Churchill Swizzle, Rockette, Paradise Swizzle, Beg Your Pardon, Pitcher of Rum Swizzles, Smokey Bandito, The Imposter, Kentucky Tango, Bramble, Ritz Cocktail, Penicillin, Jasmine, Gin Basil Smash, Breakfast Martini, Chartreuse Swizzle, Tommy's Margarita, Old Cuban, Kentucky Buck, Sweatman's Storm, Ligurian Sea, Intro to Vermouth, Homemade Ginger Beer

Cravings

Strawberry Risotto with Fresh Robiola

Mix it Up

DIY Ginger Beer
Features

The Test of Time

10 contemporary cocktails on the path to becoming future classics. Read More »

The Spice Is Right

Herb-filled, spice-stuffed and hop-free, ancient gruits are catching on with modern brewers. Read More »

Members Only

For excellent wine, mailing-list membership has its privileges.

Southern Comforts

The historic city of Charleston is modernizing its drinking game.
Departments

Uncorked

Cilantro cocktails, five new-vintage rosés to try, perfect Thai iced tea, swizzles three ways, David Wondrich on the drink gadgets he'd never want to be without, and Wired's Adam Rogers on his new book about the science of cocktails.

Behind the Bar

Wayne Curtis explores the improbable home of the Pousse Café.

Taste Test

Green juices offer fresh flavor with a dose of veggies.

Gear

Dasher and dropper bottles fit for all your tinctures, bitters and infusions.

Elements

Louisiana's favorite host sauce finds a happy home in cocktails.

Characters

Dave Pickerell has a way with whiskey.

Mix It Up

DIY ginger beer adds a peppery punch with warm-weather drinks.

Scene Scout

Where to drink in Queens, New York.

Quench

One writer's penchant for a most classic cocktail.