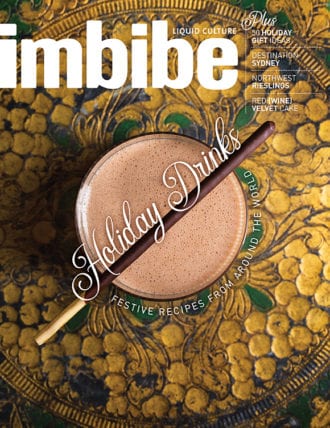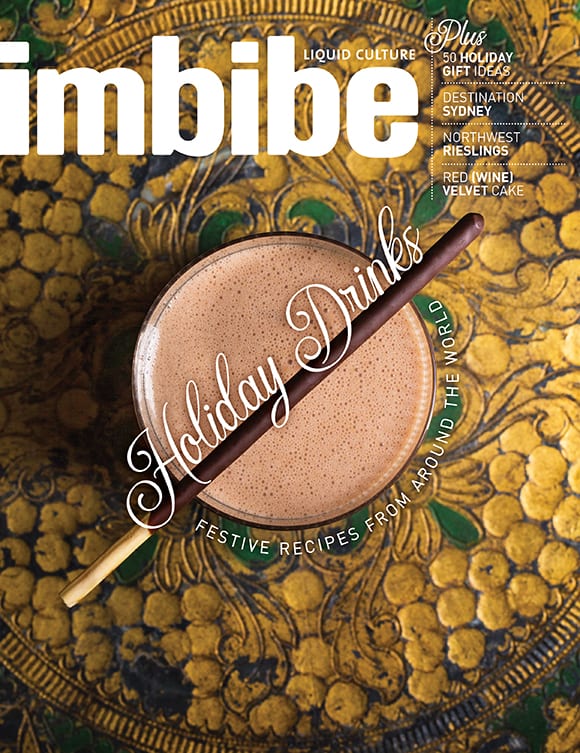 The holidays are always big at my house, but last year we did things a little differently. It was standard holiday procedure for the most part, decorating the house and getting together with family and friends for drinks and dinner. But as fall gave way to winter and school recessed until January, we packed our suitcases, grabbed our passports, and headed to Paris for our New Year's champagne.
Nothing against home for the holidays, but sometimes the rest of the world beckons. And whether it's sipping Glühwein while bundled up at a Weihnachtsmärkt in Berlin, or relaxing on a beach in the Caribbean after a cup of sorrel punch or coquito, there's plenty for the curious imbiber to enjoy while celebrating the season far from home (get the recipe for the Polish Day Dream here). Our holiday drinks feature shares seasonal recipes from an international array of bartenders, so you can join the global celebration even if an overseas flight isn't in your plans this year.
We've been thinking about the drinking cultures in other countries a lot lately, and every issue this year highlighted favorite places around the globe. We're closing out the year in Sydney, Australia, where I recently traveled to check out the best of the city's breweries and bars. A cup of chai evokes the color and character of a distant culture; John Kessler explores how chai's sticking close to tradition, even as it fits into the modern world. And at a time when tequila and mezcal are internationally ascendant, David Suro works to ensure the benefits make their way back to Mexican communities; Robert Simonson profiles Suro.
There are places close to home that need attention, too—Joshua Bernstein headed to Flint, Michigan, to see how breweries can bolster local economies, and communities, in distressed cities. Sarah Karnasiewicz makes entertaining at home a little easier this year with her story on how bag-in-box wine is shedding its longtime stigma, and Jacob Grier brings beer and booze together with recipes for stout cocktails.
Getting started on your shopping list? No worries, our holiday gift guide has you covered. And every holiday party needs a show-stopping drink: St. John Frizell looks at the role of flaming drinks in winter.
Check out these web extras, then grab a copy of the print edition at your local newsstand or online here.