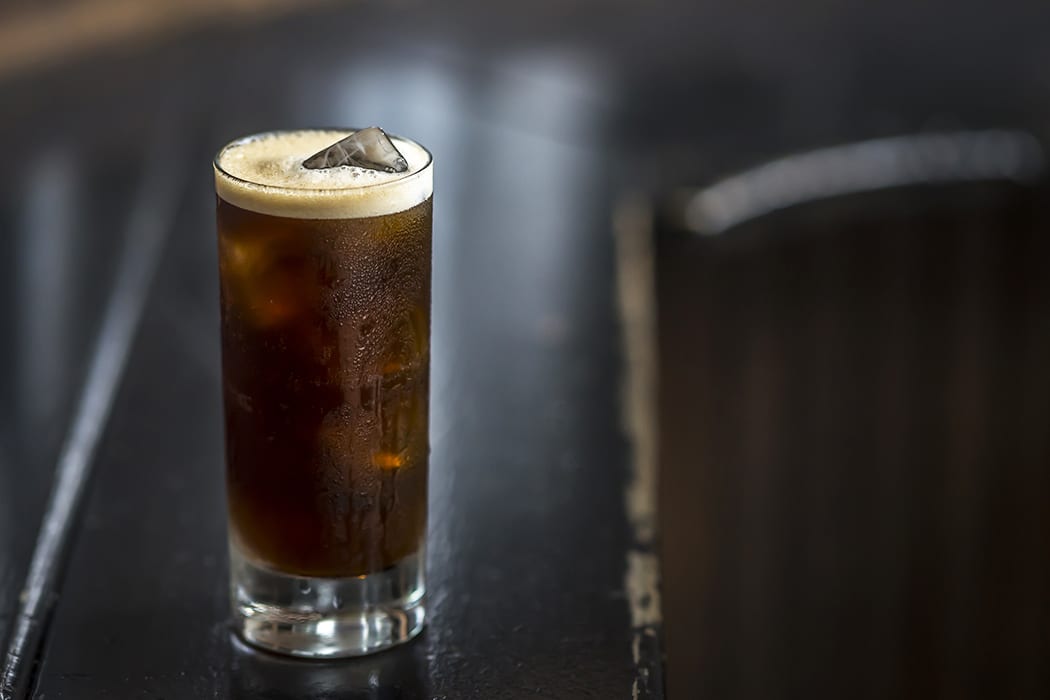 With their inherently bold and bitter qualities, stout and coffee have always been a natural pair, and in this cocktail they get an extra boost from a bit of Irish whiskey.
1½ oz. cold-brew coffee
1 oz. Irish whiskey
½ oz. burnt sugar simple syrup
Stout, to top (The Wren uses Guinness)
Tools: shaker, strainer
Glass: highball
Combine the whiskey, coffee and syrup in a shaker and fill with ice. Shake until chilled. Strain into a highball filled with ice. Top with stout.
Burnt Sugar Simple Syrup
1 cup brown sugar
2 cups water
Add the sugar to a medium saucepan. Cook over high heat, stirring, until the sugar dissolves and begins to smoke. Once the sugar is completely dissolved, add water and stir to incorporate. Remove from heat and let cool to room temperature. Strain out any large chunks of burnt sugar and transfer to a clean glass jar. Cover and keep refrigerated for up to 2 weeks. Note: When making the syrup, don't let the sugar totally burn. Instead, when the pot starts to steam and smoke just a little, and the sugar caramelizes, that's when it's ready.
Krissy Harris, The Wren, New York City
---
Did you enjoy this recipe? Sign up for our newsletter and get our favorite drink recipes of the moment in your inbox every month.