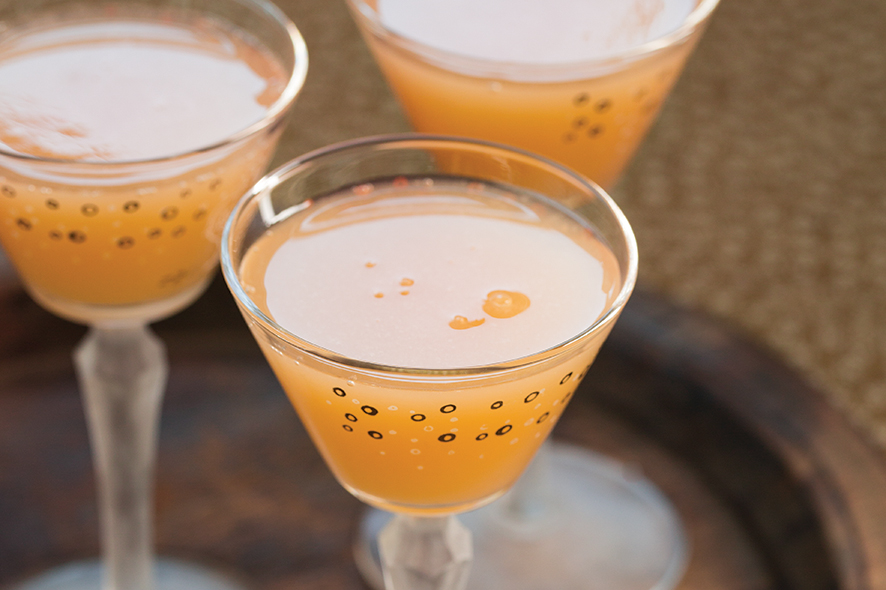 This letter was originally sent via email as part of our bi-weekly Tasting Notes newsletter. Sign up for Tasting Notes today, and every other week you'll receive a letter from our executive editor, Paul Clarke, along with links to our favorite recipes and compelling stories, right in your inbox.
Can we talk about little improvements for a moment? One of my favorite back alleys of the cocktail world to visit these days is the category of the "improved" cocktail. The general idea? Take a simple and familiar drink and gussy it up with a couple of accessories. Add a spoonful of whatever liqueurs are close at hand, maybe a few drops of absinthe or a dash from that oddball bottle of bitters you acquired somewhere, and ta-da!—you've taken something basic and made it new and special.
There's a lesson in there, somewhere, maybe? We're all largely stuck at home these days, taking breaks from our coffeeshop routines where we found community and comfort. But it's up to each of us to dig our way out of the day-to-day grind. Maybe it's by adding a bit of garden brightness to a homemade focaccia and then sharing it on Instagram. Or pulling that orgeat you made out of the fridge and adding it to your morning cold brew. Or maybe taking the White Russian—a drink our contributing editor Wayne Curtis called "a liquid poem for those who fail to differentiate between day and night"—and going to town with the recipe. Little touches of this, accents of that—they can make all the difference.
Here's a little tweak I'm loving: the More Supreme from Ticonderoga Club in Atlanta—in some ways, simply an adjusted or "improved" Daiquiri. In those innocent pre-COVID days a few months back, when Gray Chapman sent this recipe my way while she was researching her Atlanta feature for our May/June issue, my first reaction was an excited expletive unsuitable for inclusion in a family e-mail newsletter like this one. But I headed home that evening and knocked one together—simple, simple, simple—and found my initial reaction was right. Join me in a round of these this evening, won't you? We'll toast to better days ahead….
The opportunities for little improvements are everywhere. We're scouring the drinks world for just these touches of beauty—you can see them for yourself by following us on Instagram, Facebook, and Twitter, and by making our website one of your regular online destinations. And if you're not already a subscriber, we'd love to change that. To sweeten the deal, through the rest of this month we're donating $5 from every subscription to the Another Round Another Rally Tip Jar Fund, which provides emergency funds to hospitality workers affected by COVID-19. Click here to join us as a subscriber.
What's keeping you sane and motivated these days? I'm tackling the pile of books I've been meaning to read, and with Colson Whitehead's freshly minted Pulitzer Prize for The Nickel Boys, that one's moving to the top of the stack. But maybe you're more of a Zoom karaoke type person, or you're finding solace by silently biking along the back streets on a spring morning, or reading Taffy Brodesser-Akner's bizarre and beautiful story on whatever happened to Val Kilmer, or streaming the latest from The Strokes or Fiona Apple through your ear buds while you make dinner.
It all works—they're little improvements to the day, and sometimes that's exactly what's needed to make it to the next one. Take care, and I'll catch you again in a couple of weeks.