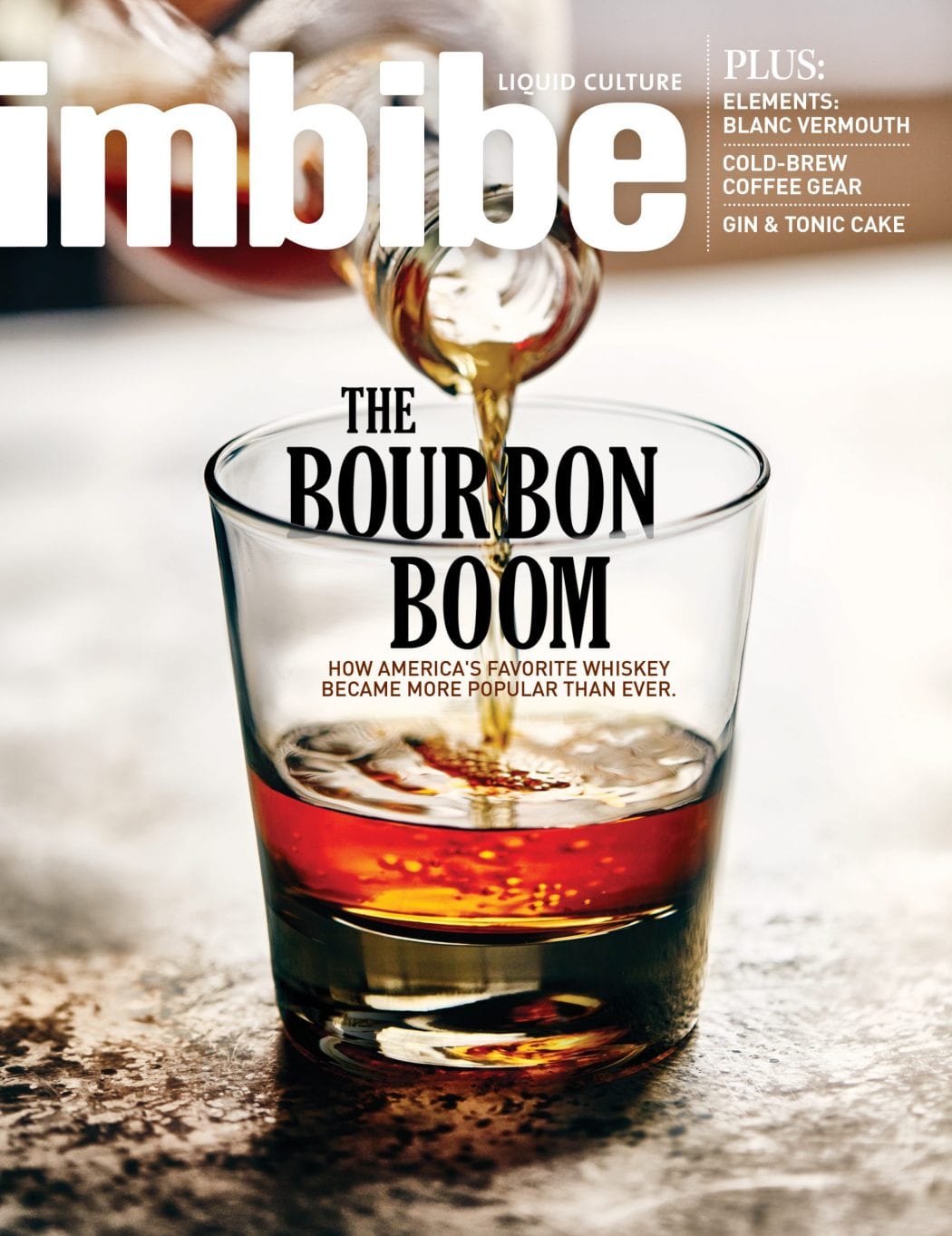 Recipes

Drinks

Green Fairy Daiquiri, Karaoke Boyfriend, Maison Summer Pimm's #30, Jimm's Cup, La Contadi, Situationship, Venus Rosewater, Mental Note, What the Flock

Food

Gin and Tonic Cake
Features

The Bourbon Boom

America's favorite whiskey is more popular than ever. But what's the price of success?

Brewers Gone Mild

Amid a sea of IPAs, traditional British beer styles are finding new fans.

Surprise Party

Maine? Maryland? Wines from unexpected regions are turning heads.

No Wine. Lots of Cheer.

Why Southerners love one of their region's most iconic sodas. Read More »

Generation Next

Atlanta's cocktail culture shifts into high gear.
Departments

Uncorked

A French absinthe comes stateside, mango cocktails, three takes on the classic Pimm's Cup, the best coffee beans for cold brew, the anatomy of the Shirley Temple, a day on the Oatly beat with Bailey Arnold, and writer and bartender Brian Bartels on his new book and new bar, traveling the country for cocktails, and why there's no place like home.

Mixopedia

Reassessing the Grasshopper's origin story.

Taste Test

Modern cocktail mixers that combine quality with simplicity.

Gear

The hottest cold-brew coffee equipment.

Elements

Blanc vermouth crosses the divide between sweet and dry.

Characters

No one is more surprised by F. Paul Pacult's career path than the man himself.

Drinks Atlas

Paso Robles, California.

Scene Scout

Onyx Coffee Lab's Jon Allen on where to drink in Bentonville, Arkansas.

Cravings

The spirit of a classic highball in a show-stopping cake.

Quench

Chasing the African American link to Cognac.
Bonus Articles

How the Atlanta Cocktail Scene Is Grappling With COVID-19 Closures and Re-openings

Dispatches from local restaurant and bar owners as Georgia restarts its economy. Read More »

A Southern Playlist Sets The Tone for Atlanta's Kimball House

The soundtrack mixes Americana, southern soul, country and a dash of cowpunk. Read More »

The Shirley Temple Never Grows Up, and That's Good

The original "mocktail" shows why sometimes a little extra sweetness is exactly what we need. Read More »

Q&A: Kris Comstock of Buffalo Trace Distillery

The first in a series of conversations exploring the past, present and future of bourbon. Read More »