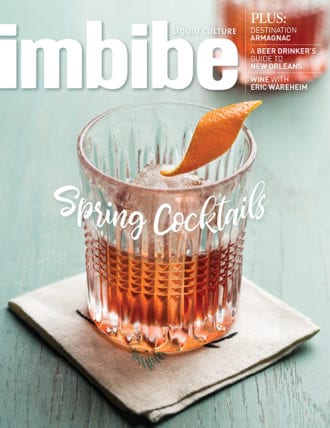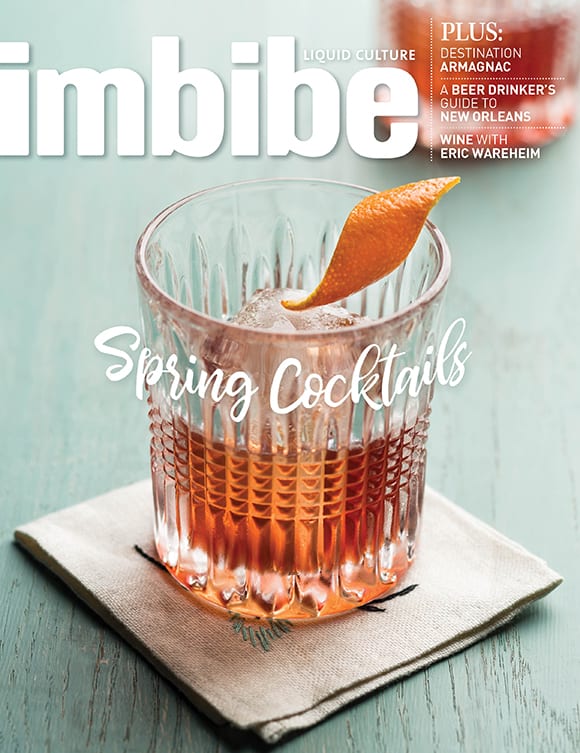 As drinks journalists and enthusiasts, we're understandably focused on what's going on in each glass or cup during our day. How to make a proper morning brew? The best beer to end a workday? An interesting wine to serve at dinner? Such questions are our stock-in-trade.
But Imbibe's tagline has always been "Liquid Culture," and as much as the liquid draws our attention, the culture accompanying it is what makes a particular drink tell a compelling story. We're doubling-down on our cultural focus in this issue, diving deeper into places around the world that make today's drinks culture so vibrant, and looking at the ways people are working together to innovate—and in some cases, protect—this larger world of drinks.
New Orleans has always been a city synonymous with fine cocktails, but as contributing editor Joshua Bernstein discovered during a recent visit, the Crescent City has been busy reinventing itself as a beer destination. Meanwhile, across the Atlantic, Katie Parla takes us to the volcanic slopes of Italy's western coast for the annual walnut harvest and nucillo preparation. And while Cognac is rightly acknowledged as a French cultural treasure, its cousin, Armagnac, is increasingly turning heads with its rugged character and its culture of small grower-producers; I traveled to Gascony late last year with photographer Caleb Krivoshey to visit some of Armagnac's distillers and négociants, and we bring you that story.
People power is behind many aspects of today's drinks world. Rachel Signer shows us how winemakers are working collaboratively to bring intriguing and sometimes adventurous new wines to our glasses. And it's easy to think of coffee as nothing more than a daily drink, but as Stephen Satterfield reveals, many in the coffee industry are taking a more serious look at coffee's uncertain future, and what can be done to save it.
Meanwhile, the people pouring our drinks may simply seem like friendly faces behind the bar, but the truth is often more complicated. Many bartenders and other hospitality professionals suffer from depression and anxiety, but they often mask their conditions and let them go untreated. New York bartender Sother Teague recently spoke out about his own struggles with depression and his efforts to find help for those who need it, and Shanna Farrell shares his story.
And we haven't forgotten about the drinks themselves. Check out our look at the apricot brandy question, our taste test of grain-to-glass vodkas and our selection of cocktail coupes. Whether a drink is in your glass or in the culture, we've got you covered. Get started with these web extras and then pick up a copy of the print issue for more great liquid culture.