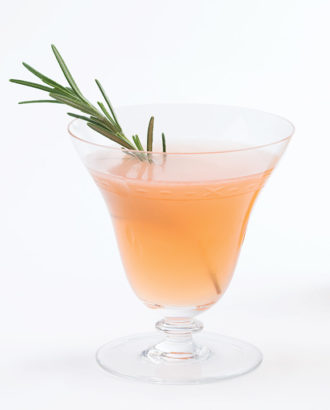 Employees Only's house chamomile cordial adds a floral element to this extremely refreshing tequila cocktail.
1¾ oz. blanco tequila (Zica uses Tequila Cabeza)
¾ oz. chamomile cordial
½ oz. fresh lime juice
¾ oz. fresh grapefruit juice
¼ oz. Aperol
Tools: shaker, strainer
Glass: cocktail
Garnish: fresh rosemary sprig
Shake all ingredients with ice and strain into a chilled glass; garnish.
Milos Zica, Employees Only, New York City