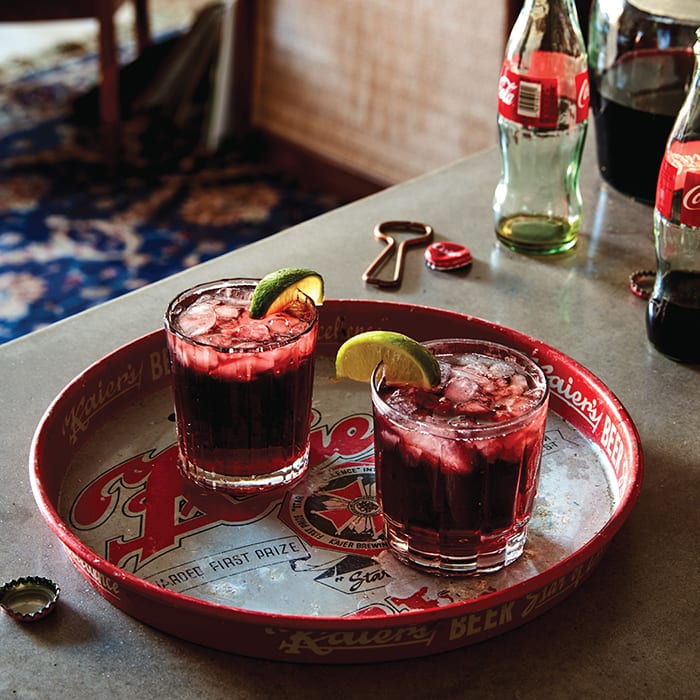 A simple stir of red wine and cola, the Calimocho (or Kalimotxo), is a summer classic in Spain. Inexpensive, dry red wine works well (like Grenache or Shiraz), and Booze and Vinyl authors André Darlington & Tenaya Darlington suggest lemon-lime soda for a twist. Pair it with their Summer Grill + Chill playlist.
3 oz. red wine
3 oz. cola
Lime wedge, for garnish
Tools: barspoon
Glass: rocks
Garnish: lime wedge
Combine the wine and cola in cups filled with ice. Give it a quick stir. Garnish.
Reprinted with permission from Booze & Vinyl: A Spirited Guide to Great Music and Mixed Drinks, © 2018 by André Darlington & Tenaya Darlington, Running Press.
---
Did you enjoy this recipe? Sign up for our newsletter and get our favorite drink recipes of the moment in your inbox every month.