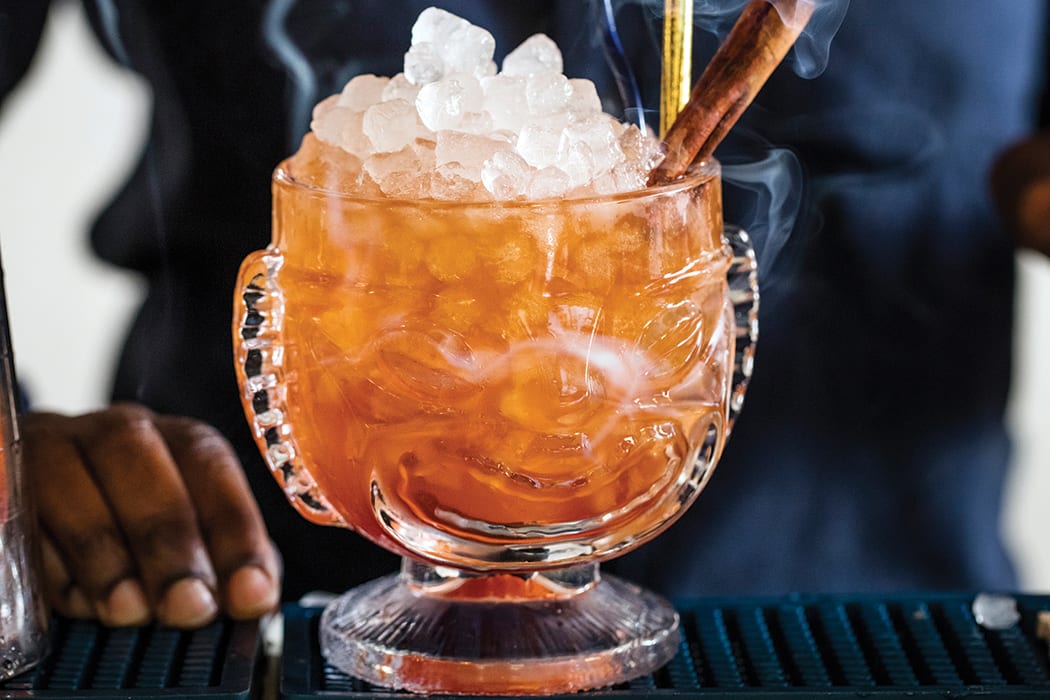 This letter was originally sent via email as part of our bi-weekly Tasting Notes newsletter. Sign up for Tasting Notes today, and every other week you'll receive a letter from our executive editor, Paul Clarke, along with links to our favorite recipes and compelling stories, right in your inbox.
A low scrum of clouds stretched to the horizon today as I headed out for my morning walk. But as I made my way down to the lake near my Seattle home, wishing I had some almost-summer sunshine instead of unbroken gray, the clouds situated themselves just right to reveal the jagged ridge of the Cascade mountain range in the distance. The morning didn't offer brightness, but it did give me clarity.
We're all looking for a little bit of brightness these days. We could use it. Between a pandemic and an economic crisis, and police violence sparking nationwide protests, the past few months have taken a toll.
Find time to make your own brightness if you need to. Set up a FaceTime coffee date with that friend you've been meaning to check in with for a while. Mask up and meet someone for a safe, distanced stroll, and maybe a beer outside if you live in one of the communities that's opening back up, or to pick up cocktails to-go if you don't. Do you need a cocktail recipe to brighten up a Zoom happy hour, or to mix and share with friends while seated six feet apart in the backyard? Try the Without Faculty, a bourbon-based mix from Tony Burke in Washington, D.C., or go tropical with the Muertito Vivo, from Shannon Mustipher in Brooklyn.
While you search for brightness, also appreciate the clarity borne from recent events. The police killings of George Floyd and Breonna Taylor are only the latest in a heartbreakingly long series. We recently shared our thoughts, and our commitments, along with lists of resources for helping to fight systemic racism in our country, and ways to support Black-owned businesses and beverage professionals. We'll update those lists as we learn of more, and we'll continue our coverage of how this movement is resonating throughout the beverage world, as well as how the Covid-19 crisis continues to unfold.
We're posting all of this over at imbibemagazine.com, and be sure to also keep up with us on Instagram, Twitter, and Facebook. If you're not already a subscriber, there's no better time to start—for every subscription ordered through June 30, we're donating $5 to Black Visions Collective, a Minnesota-based organization dedicated to transformative racial justice. Here's how to subscribe.
We're all feeling frustrated these days, but there are brighter moments ahead. Take care of yourself, check in with your friends and loved ones, and reach out to help people and organizations who really need it right now. We'll get there, somehow. Hang in there, and I'll catch you again in a couple of weeks.