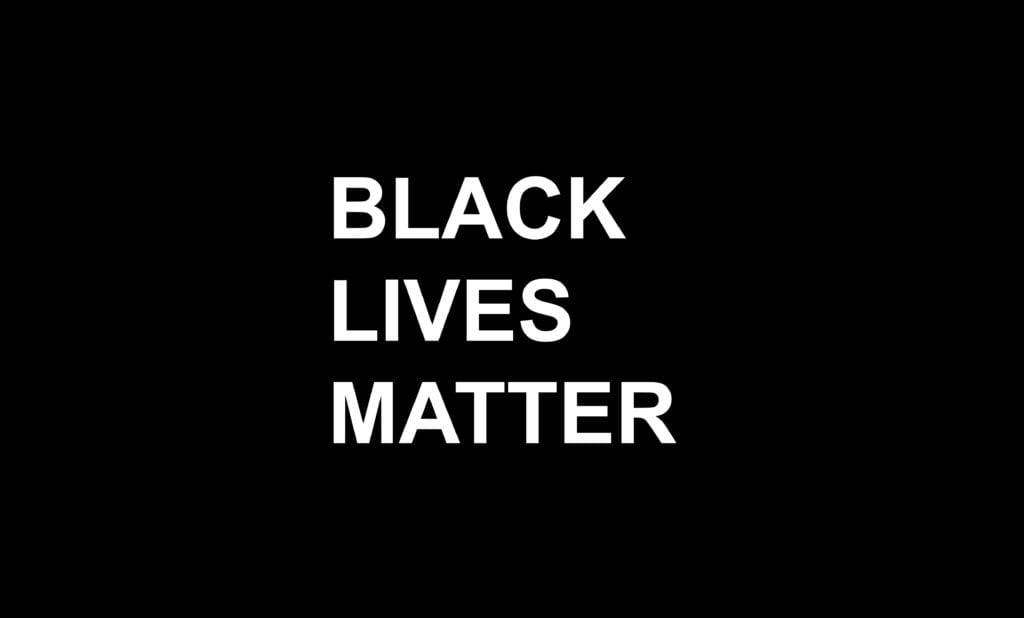 Our mission at Imbibe is to share insight into the culture of drinks. But today we need to share something more.
The police killings of George Floyd in Minneapolis, Breonna Taylor in Louisville, and countless other people of color across this country have caused heartbreak beyond measure. As we've seen in recent days from nationwide protests, this heartbreak is echoed in magnitude by an immense and righteous anger—not only at the killings themselves, but at the twisted threads of systemic racism, violence, and inequality that have been woven into the American fabric for almost 400 years.
This fractured system has given white Americans unfair advantages and privileges from day one. It's made it easy to ignore the everyday injustices that our Black friends and neighbors endure. It's made it easy to offer empty statements of support, to tell ourselves that our good intentions are enough.
But in this moment, it's important for us to state a few basic truths: Black Lives Matter. Racism is real, and rampant in our society. Far from being immune, the hospitality industry is rife with racial inequality. And as white people who have inherited a lifetime of unfair privileges, it is incumbent upon each of us to take responsibility and help negate the impacts wrought by four centuries of systemic racism.
At Imbibe, we're committed to providing a more expansive platform for people of color, and for sharing their struggles and successes—as sources and subjects, and as storytellers and artists. We're also committed to supporting organizations that work on behalf of people of color and that actively fight against systemic racism and inequality in the hospitality world and beyond. Right now, we're putting our money to work—throughout June, we'll be donating to Black Visions Collective, a Minnesota-based organization dedicated to dismantling systems of oppression and violence.
We invite you to join the fight, too. Support Black-owned restaurants and bars, breweries, wineries, and distilleries (click here for a list of resources). Make a donation to the organizations listed below, and lend a hand to those impacted by the recent unrest, such as Minneapolis-based Du Nord Craft Spirits, a distillery badly damaged after fires were set in its warehouse. And join us in taking the time to listen, to learn and to engage with others. We'll be updating these lists of resources as we learn of others—please email us with any initiatives, organizations or resources you'd like to see included.
ACLU
Mission: "To create a more perfect union—beyond one person, party, or side. Our mission is to realize this promise of the United States Constitution for all and expand the reach of its guarantees."
The Bail Project
Mission: "To combat mass incarceration by disrupting the money bail system—one person at a time."
Be the Bridge
Vision: "That people and organizations are aware and responding to the racial brokenness and systemic injustice in our world."
Black Futures Lab
Mission: "To transform Black communities into active, interdependent, responsive public partners that change the way power operates—at the local, state, and national level."
Black Lives Matter
Mission: "To eradicate white supremacy and build local power to intervene in violence inflicted on Black communities by the state and vigilantes."
Black Visions Collective
Vision: "Black Visions Collective envisions a world in which ALL Black Lives Matter. We use the guidance and brilliance of our ancestors as well as the teachings of our own experiences to pursue our commitment to dismantling systems of oppression and violence. We are determined in our pursuit of dignity and equity for all."
Black Women Radicals
Vision: "To create and catalyze safe, inclusive, and informative spaces and critical conversations of and about historical and contemporary transnational Black women's activism."
Black Youth Project 100
Mission: "To create justice and freedom for all Black people through building a network focused on transformative leadership development, direct action organizing, advocacy, and political education using a Black queer feminist lens."
BLD PWR
Mission: "To increase action and civic engagement with a primary focus on uplifting and protecting the most vulnerable by undoing systemic oppression and combating state violence at the intersection of gender, immigration, economic, educational, environmental and racial justice movements."
Campaign Zero
Mission: To end police brutality in America.
Color of Change
Mission: "To help people respond effectively to injustice in the world around us. As a national online force driven by 1.7 million members, we move decision-makers in corporations and government to create a more human and less hostile world for Black people in America."
Equal Justice Initiative
Mission: "To end mass incarceration and excessive punishment in the United States, to challenge racial and economic injustice, and to protect basic human rights for the most vulnerable people in American society."
GirlTrek
Mission: "To pioneer a health movement for African-American women and girls grounded in civil rights history and principles through walking campaigns, community leadership, and health advocacy."
The Loveland Foundation
Mission: "To show up for communities of color in unique and powerful ways, with a particular focus on Black women and girls."
Minnesota Freedom Fund
Mission: "To pay criminal bail and immigration bond for those who cannot afford to as we seek to end discriminatory, coercive, and oppressive jailing."
NAACP
Mission: To secure the political, educational, social, and economic equality of rights in order to eliminate race-based discrimination and ensure the health and well-being of all persons."
National Urban League
Mission: "To help African-Americans and others in underserved communities achieve their highest true social parity, economic self- reliance, power, and civil rights."
The Okra Project
Mission: "To address the global crisis faced by Black Trans people by bringing home cooked, healthy, and culturally specific meals and resources to Black Trans People wherever we can reach them."
Race Forward
Mission:  "To catalyze movement building for racial justice. In partnership with communities, organizations, and sectors, we build strategies to advance racial justice in our policies, institutions, and culture."
Raheem
Mission: "To translate the lived experiences of people impacted by police violence into effective policy, officer accountability, and new narratives about how we keep our communities safe."
Reclaim the Block
Mission: "To organize Minneapolis community and city council members to move money from the police department into other areas of the city's budget that truly promote community health and safety."
Click here for an additional list of resources for finding Black-owned businesses across the United States, as well as organizations that support and elevate Black professionals and businesses in the beverage world.