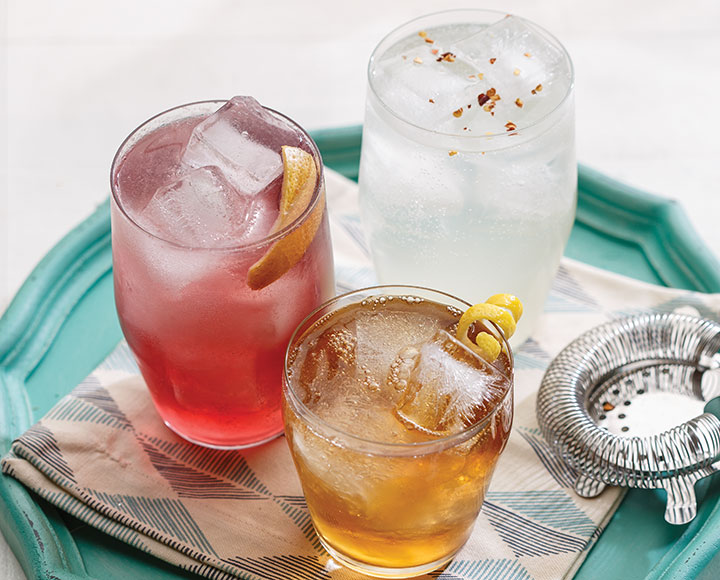 This story originally appeared in Issue 55, May/June 2015.
Peru may be famous for the Pisco Sour, but the country's biggest contribution to cocktail culture literally grows on trees. The bark of the cinchona tree was first used by the indigenous Quechua to treat malaria. When European explorers arrived in the 1600s, they took note of the plant's benefits, and the tree's medicinal use quickly became widespread. "Cinchona, or quinine bark, is one of the plants that changed mankind," says Tom Richter, a New York bartender and creator of Tomr's Tonic, one of a number of flavorful cinchona-flavored syrups and tonic waters to have appeared in recent years.
Cinchona has been used for centuries to give aromatized wines and liqueurs a medicinal edge (accompanied by a dry, earthy bitterness), and after 1817—when French scientists found a method for extracting the bark's powerful compound, quinine—its use as an antimalarial continued to spread. "British soldiers, colonial administrators, and families living in India consumed rations of quinine in the form of 'Indian tonic water,' and in 1825, British officers began to mix gin with their quinine tonic to cut the bitter taste," Richter says.
Tonic's morph into a recreational tipple happened quickly, and today, G&Ts softened with commercial tonic waters are sipped around the world. The cocktail resurgence has also led to the growth of quality tonic waters, such as Fever Tree and Q Tonic, as well as house-made tonics and (often bartender-created) tonic syrups, such as those from Richter, Small Hand Foods in San Francisco and Jack Rudy Cocktail Co. in Charleston, South Carolina.
These products illustrate the growing taste for tonic—a point that's underscored by the many ways bartenders are using the ingredient beyond the G&T. In Los Angeles, former Bestia wine director Maxwell Leer adds tonic and local citrus to a rosé he makes in Rancho Cucamonga to produce a bright, quaffable wine-based cocktail for his Winerave events. Caitlin Laman, bar manager at Trick Dog in San Francisco, mixes dry sherry's rich nuttiness with the crisp bitterness of tonic water for the Amontillado & Tonic, yielding what she calls "a refreshing, dry, bitter highball that you can drink all day."
Meanwhile, herbaceous vermouth, Old Tom gin and a snap of spice bolster the Fred Perry—named for the British tennis star—at Cadet in Santa Monica. And at One Restaurant in Chapel Hill, North Carolina, manager Scott Palmer says tonic adds a unique depth to drinks incorporating red wine, such as his Spiced Rioja Fizz. Wine and tonic may seem unlikely allies, but Palmer says cinchona's bitterness functions perfectly in aromatized wines like Barolo chinato and quinquinas, and mixing the two in a cocktail makes perfect sense. "Red wine and tonic seems pretty natural to us," Palmer says.