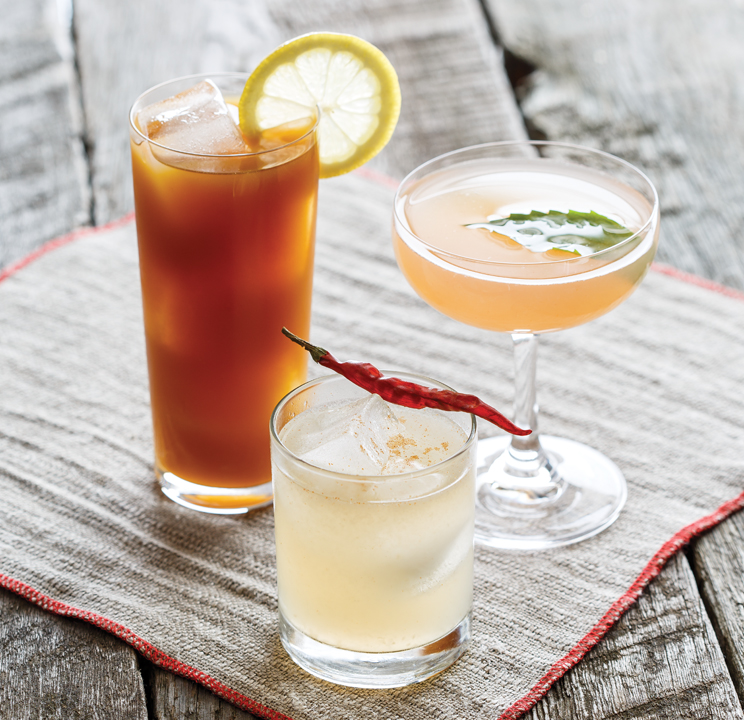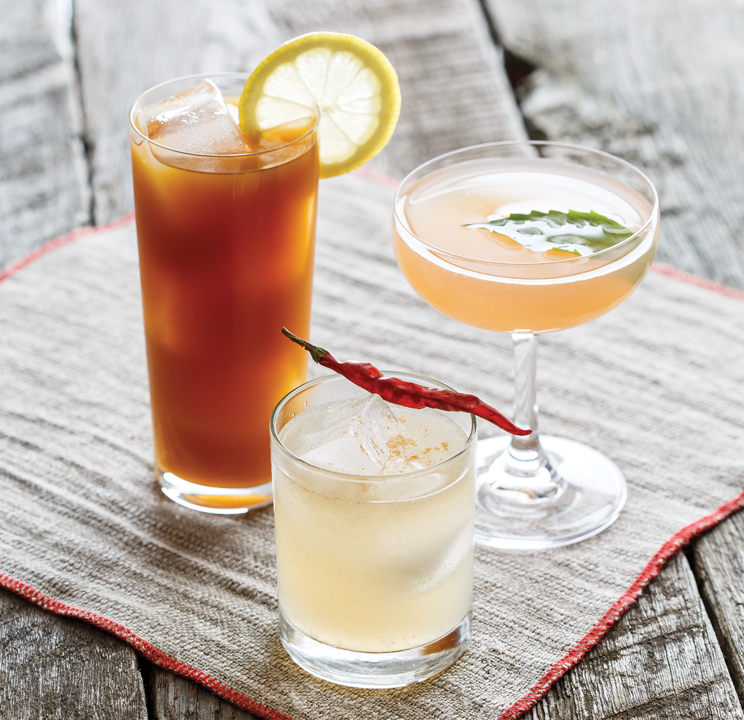 Moving at an average clip of up to 700,000 bottles per day, Tabasco sales might qualify as the Eighth Wonder of the World. The McIlhenny family–owned company has been producing its famous hot sauces on Avery Island (about 140 miles from New Orleans) since 1868. But even with a brand as iconic as Tabasco, the search never stops for new ways to use it—and increasingly, bartenders are leading the charge in creativity.
The fiery sauce's process starts with peppers that are harvested and ground with salt the same day, then placed in oak whiskey barrels, capped with more salt and aged for up to three years. The potent pepper mixture is then drained and combined with distilled vinegar, resulting in the tangy, spicy condiment that's a fixture on restaurant tables (and back bars) across the country.
For some bartenders, Tabasco's hearty vinegar note can be especially alluring. "I use a lot of shrubs in my cocktails, and I get that vinegar component from Tabasco, as well," says Kailee Gielgens, bartender at Virtù Honest Craft in Scottsdale, Arizona. Gielgens balances Tabasco's vinegar bite with simple syrup in The Impostor, which she created to be a lighter-bodied Bloody Mary-esque option for the restaurant's brunch menu. Gielgens says she also likes the savory pairing possibilities of Tabasco, so she muddles tomatoes and basil and combines them with gin and fresh lime juice for the drink, using Tabasco and simple syrup to round things out. "Vegetal flavors work great with spice, so I always lean toward herbs and vegetables," she says.
Tabasco also has a way of accenting a spirit's nuances while heating up the palate. At High Hat in New Orleans, Ryan Iriarte says Tabasco plays well with tequila, Scotch, gin or rum—or his personal favorite, mezcal, as demonstrated in his Smokey Bandito. "I like the heat to be assertive but not aggressive," Iriarte says. For the Smokey Bandito, he makes a syrup with Tabasco and poblano peppers, which tempers Tabasco's fiery heat while also adding depth to the drink. "A cocktail is like a bowl of gumbo: You want to be able to taste all the elements, not just heat."