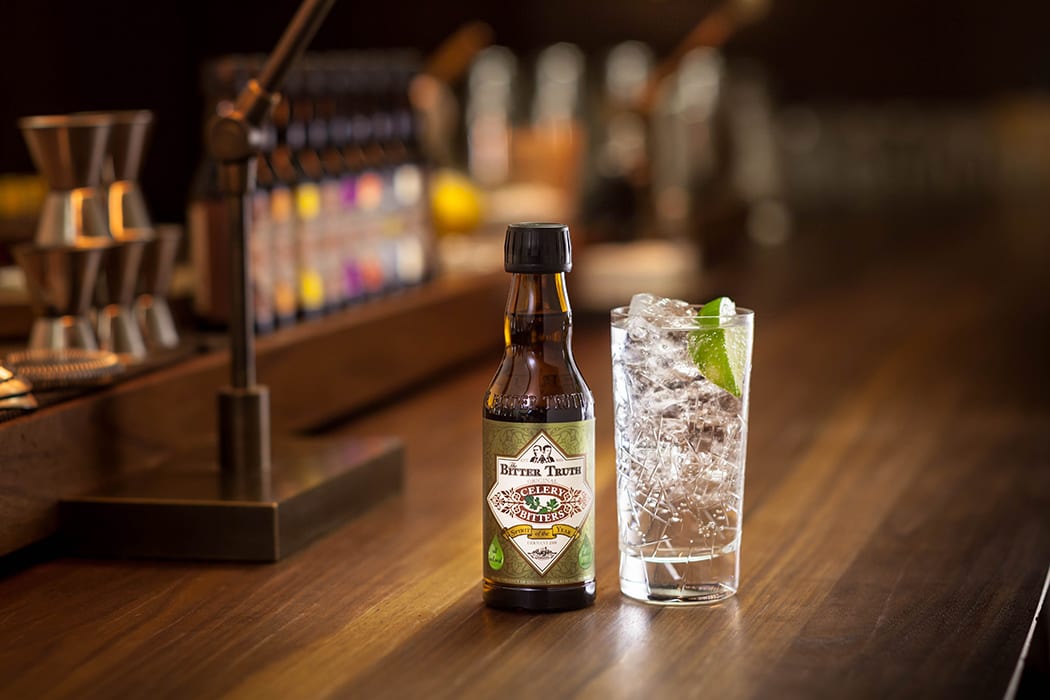 Bitters have become one of the world's most ubiquitous cocktail ingredients, but trace their history back a few hundred years and you'll find that they were typically combined with soda as a way to ease digestion and cure ailments. And though bitters are now used in cocktails of all kinds, that simple bitters and soda combo is once again being embraced by bartenders who are looking for complex flavor with little alcohol. With so many bitters now in circulation, the combinations are seemingly endless, but here are a few of our favorite matchups.
Club Soda + Angostura
The OG aromatic bitters, easily identified by the iconic oversized label, were first created in 1824 by a Dr. Johann Siegert as a means to combat stomach pains in Venezuela. Now, the bitters are everywhere. Club soda is the perfect canvas for showcasing the robust, spicy flavors of Angostura. Perfect for fans of dark, stirred drinks like the Old Fashioned and Manhattan.
Lemon-Lime Soda + Angostura
Tangy, spicy and refreshing, this drink is a widespread favorite not only in Australia—where bottled or canned as well as homemade versions are widely consumed—but also in Trinidad, where Angostura offers its own canned version. Read more about the pairing here.
Tonic Water + Celery Bitters
Early records of celery bitters date back to the 19th century, and since The Bitter Truth reintroduced the vegetal ingredient as part of their portfolio, the flavor has found widespread adoration for it's ability to add a savory note to drinks like the Bloody Mary and Martini. You can find celery bitters from several other companies, but the one from Bitter Truth—with flavors of celery leaf, Sencha tea, lemongrass and coriander—works especially well with the snap of quinine found in tonic water.
Grapefruit Soda + Orange Bitters 
Along with Angostura and Peychaud's, orange bitters are widely used in cocktails, as they add a balancing burst of citrusy personality to drinks. It may sound too simple, but orange bitters pair beautifully with grapefruit soda for a double dose of citrus flavor. Angostura and Regan's are popular go-tos, and Scrappy's offers a nice mix of bitter orange and herbal flavors.
Ginger Ale + Whiskey Barrel-Aged Bitters
Whiskey and ginger have always been great flavor mates, so it's no surprise that the oaky, cinnamon flavors of Fee Bros. Whiskey Barrel-Aged Bitters are a natural match for ginger ale and spicier ginger beer.
Mexican Coke + Mole Bitters
Inspired by the traditional moles of Mexico, the Xocolatl Mole Bitters from Bittermens have been a standout since hitting shelves in 2007. Usually matched with cocktails made with darker spirits like aged rum and bourbon, this blend of cacao, cinnamon and other spices also helps counter the sweetness of Mexican coke.
---
Like what you see? Get more of the best of liquid culture when you sign up for our bi-monthly magazine. Subscribe now and save up to 59%—it's just $21.95 for one year or $32.95 for two years. Click here for details.