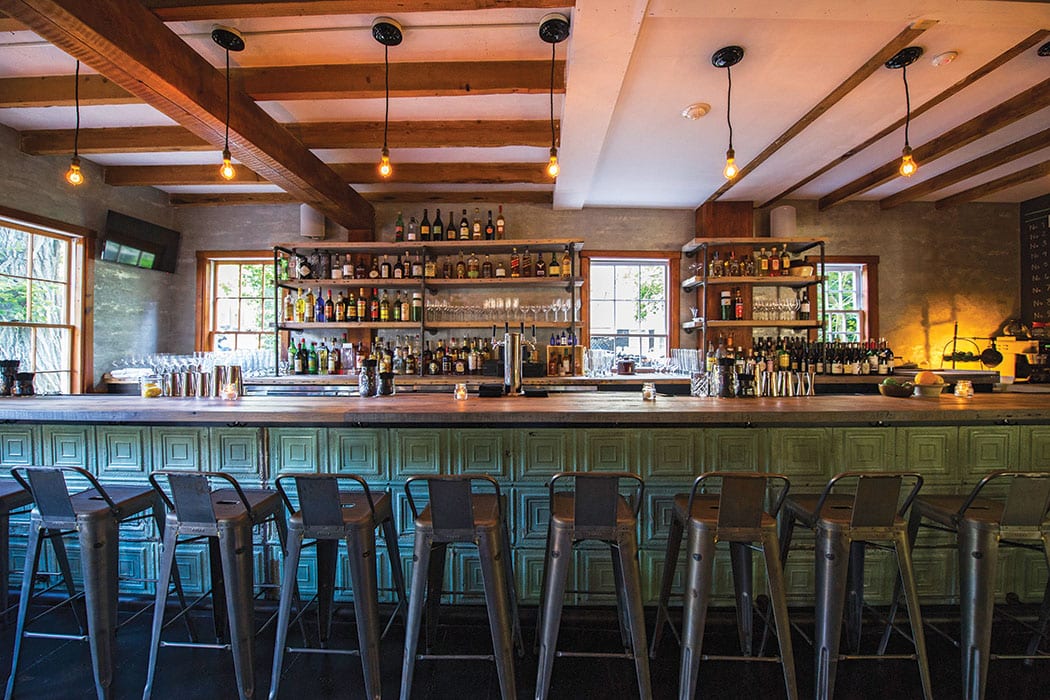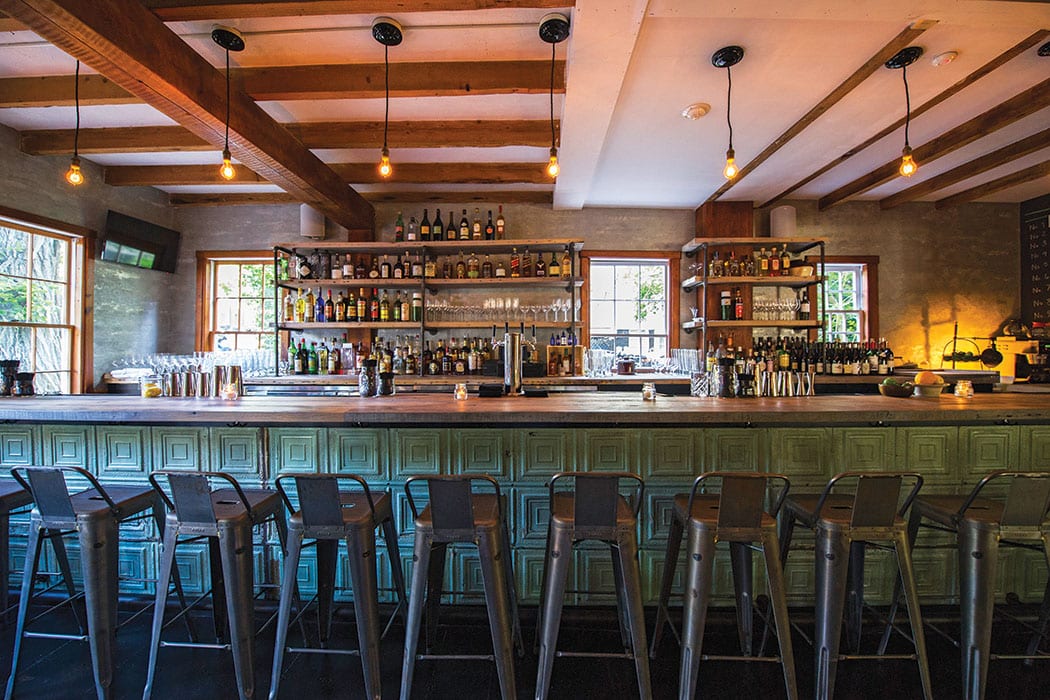 A longtime whaling hub made famous by Moby Dick, Nantucket is today a summer sanctuary clad in nautical blues and grays. This island of roughly 11,000 residents swells to a population of 50,000-plus each summer, and Clinton Terry—co-owner and bar manager at the Nautilus—knows it like the back of his hand. Here are a few of his not-to-miss stops.
Island Coffee
"I go here every day," says Terry. "They have the best espresso on the island." e tiny café on the ocean side of Nantucket's historic district features beans from Nantucket Coffee Roasters, which barrel-age batches in rum and whiskey barrels from nearby Triple Eight Distillery.
Cisco Brewers
"This place offers an incredible experience," says Terry. "It started as a winery about 25 years ago, and now it's a place where you can get a good beer, cider or cocktail." Located a few miles outside of town, Cisco is actually an amalgam of Nantucket Vineyard, Triple Eight Distillery and the eponymous brewery. There are food carts and a raw bar, and live music daily, making it an easy place to park for an afternoon.
Proprietors (pictured)
Chefs Michael and Orla LaScola created an imaginative menu at Proprietors, influenced by Nantucket's whaling days. "They do all their own charcuterie and have great small plates," says Terry. "And they offer a pretty crafty selection of cocktails." Bar manager Anna Worgess has assembled a tidy beer list and eclectic wine program alongside 10 numerical- named cocktails. No. 1 blends Choya Umeshu (Japanese plum liqueur) and house kumquat cordial with Prosecco and Angostura bitters, and a recent rotating punch (No. 10) combined gin and shochu with grape, rosemary, honey and ginger.
Table No. 1
"Sunsets are a huge deal and daily island ritual," says Terry, who likes to stop at Table No. 1 to assemble the makings for a beach picnic. "They have a well-curated selection of cheese and wine and great to-go packaging," he adds. The shop is on the Old South Wharf, a cedar-shingled outpost where regulars sip rosé, play backgammon and gaze
at passing yachts. Owner Sarah Powers opened shop last spring, and has been outfitting Nantucket with epicurean treats and pantry goods ever since.
The Nautilus
It's unsurprising that a former chef would dub his cocktails "recreations of food." Terry toiled in esteemed kitchens such as D.C.'s Restaurant Eve before breaking into mixed drinks. At the Nautilus, the signature drink is the ACK Nauti, which features a Bay State export—the cranberry— alongside tequila, mint and lime bitters. Tequila features prominently in another Nautilus staple, the palate-waking Tequila Mockingbird (with roasted grapefruit, chilis and rosemary).