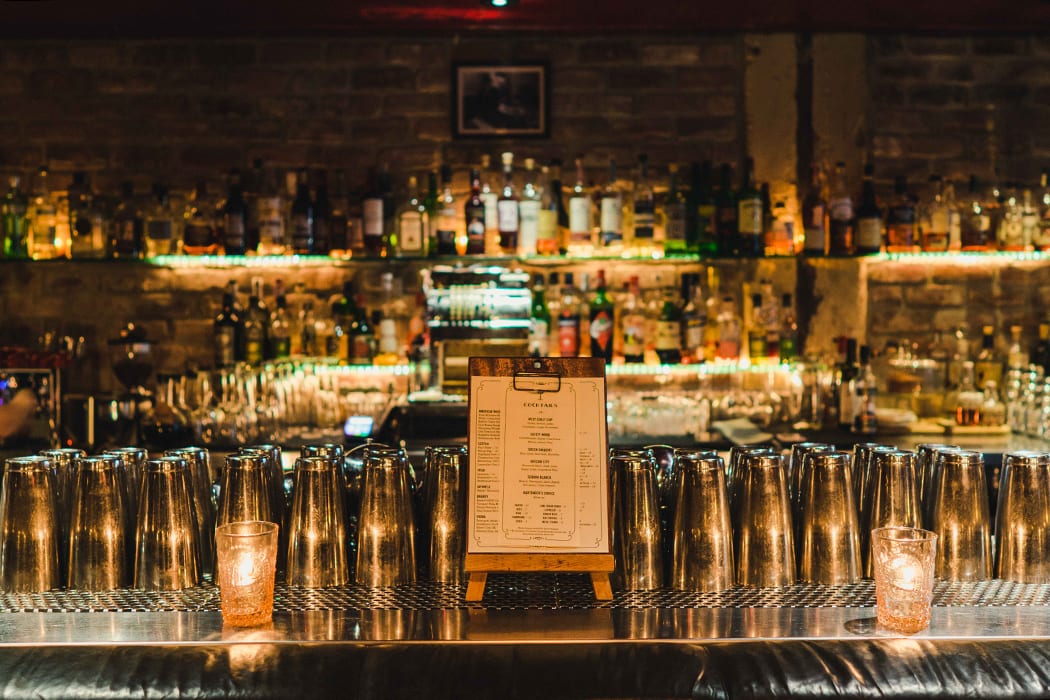 "Music displays a narrative of what your bar is—its personality," says The Varnish bar manager Bryan Tetorakis. At the venerable Los Angeles cocktail bar, which opened in a back room of Cole's in 2009 under the supervision of Eric Alperin, Cedd Moses, and Sasha Petraske, music sets a unique vibe that taps into the spirit of Los Angeles in the 1950s and '60s.
Packing the playlist with classic tunes sprinkled with cover versions from Italian and Latin artists, former bartender Sari Lindersmith curated playlists for the bar with an ebb and flow that follows a predictable trajectory, going from slow and serene to up-tempo and lively, before slowing down again for last call. "Our guests are not just here for the music, they're here for community and an escape from reality. We want the music to be a background ambience, creating layers of comfort and hospitality, so we start off slow, with some Herb Alpert, Ella Fitzgerald, and Peggy Lee," Tetorakis says.
As the night takes off, the tempo elevates with artists like Little Eva, The Toys, Nancy Sinatra, and Little Richard. The volume also changes throughout the evening, to match the mood. "Guests should be able to have comfortable conversation without tables next to them being able to hear every detail," says Tetorakis. For opening, the music sits at a slightly louder volume. "Then we dial down the the volume as we start to occupy, otherwise it becomes a shouting match between guests and the volume of the music. We make sure it's audible, but not so loud that it encourages shouting."
Then, at last call, when the lights come up and the volume goes down, a special song always plays. "Every night, we end with [co-founder] Sasha [Petraske]'s favorite last call number, Je T'aime Moi Non Plus by Serge Gainsbourg. It's somewhat of a show stopper," says Tetorakis. "I think it's one of the most effective and polite exit songs I've heard playing during closing."
---
Did you enjoy this article? Get more of the best of liquid culture when you sign up for a print or digital subscription to Imbibe Magazine. Click here for special savings!