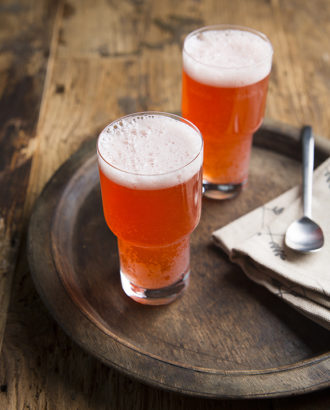 The classic shandy recipe gets a bitter twist with grapefruit-kissed Aperol.
1 oz. Aperol
½ oz. fresh lemon juice
½ oz. gomme syrup (or sub with 2:1 simple syrup)
5-6 oz. Pilsner, chilled
Tools: barspoon
Glass: Collins
Garnish: lemon wheel
Combine all ingredients in a chilled glass, adding the beer last, and gently stir. Garnish.
Lucy, Yountville, California