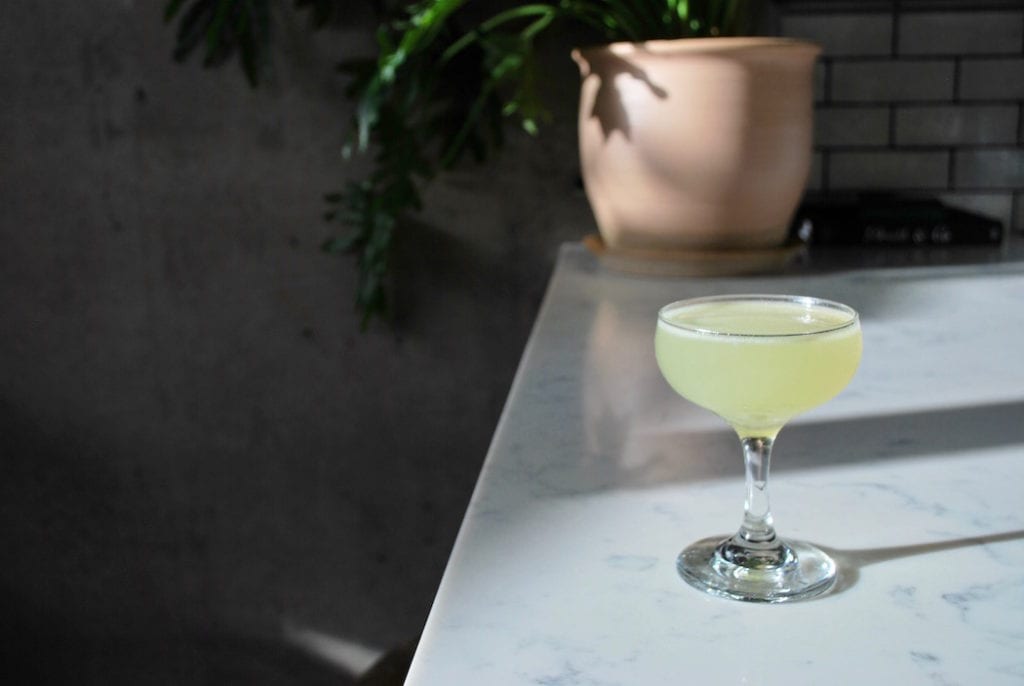 A classic cocktail in four equal parts, the Last Word is a playground for bartenders, as we discovered in our January/February 2018 issue. In this loose interpretation at PaaDee in Portland, Oregon, bartender Jon Lewis infuses gin with pineapple and subs in banana liqueur and Cognac in place of the maraschino. A generous spritz of mezcal lends an earthy aroma. "The Last Resort is a tropical take on the Last Word," says Lewis. "It was inspired by my love of banana, pineapple and tiki drinks."
¾ oz. pineapple-infused gin
¾ oz. green Chartreuse
¾ oz. fresh lime juice
½ oz. banana liqueur
¼ oz. Cognac
Spritz (8) of mezcal
Tools: shaker, strainer, fine strainer
Glass: coupe
In an ice-filled shaker, add all the ingredients except the mezcal. Shake and double strain into a chilled coupe, then spritz mezcal on top.
Pineapple Gin: Using excess pineapple that you wouldn't normally juice (skin, core, trimmings), and one 750-ml. bottle of gin. Infuse for 24-48 hours, then strain and rebottle.
Jon Lewis, PaaDee, Portland, Oregon
---
Did you enjoy this recipe? Sign up for our newsletter and get our favorite drink recipes of the moment in your inbox every month.