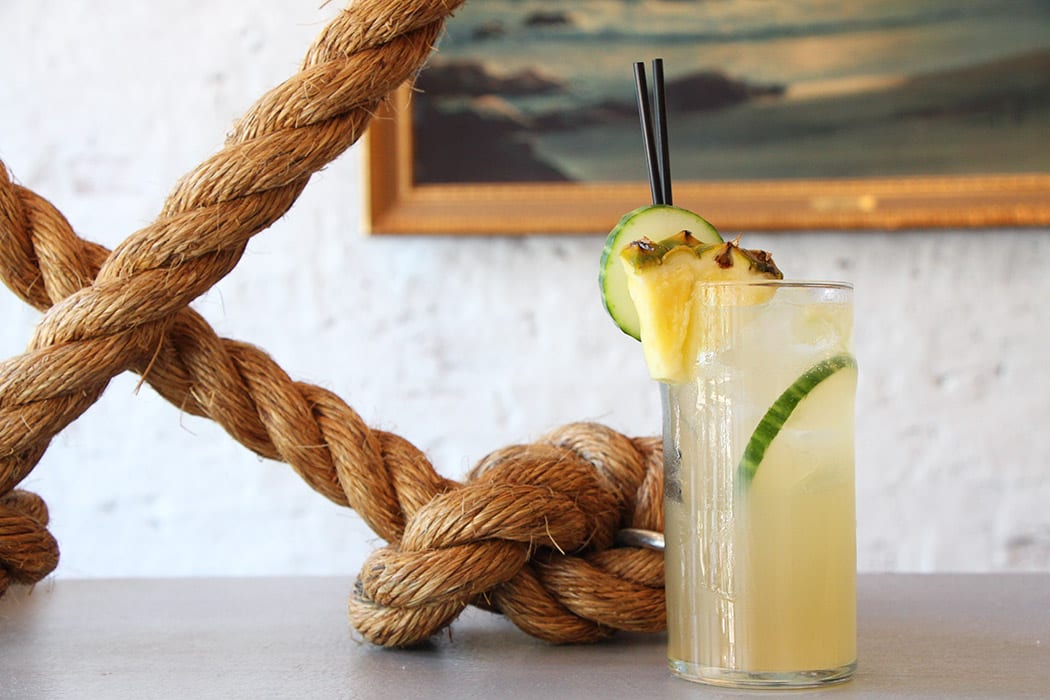 Sink/Swim's Danny Shapiro knows a thing or two about falernum. In fact, he developed a high-proof  version of the liqueur with the help of Seattle's BroVo Spirits. Here, he uses the spice-fueled sweetener as the base of the cocktail, rounded out with a bit of fresh cucumber, lime and honey. The rhum agricole in the drink is a subtle touch, adding whispers of grassy sweetness to the mix.
1¼ oz. falernum (Shapiro uses BroVo Lucky Falernum)
¾ oz. high-proof rhum agricole
¾ oz. fresh lime juice
¼ oz. honey syrup (1:1)
2 cucumber slices
1 pineapple wedge
Ginger beer
Tools: muddler, mixing glass
Glass: Collins (close to 10 oz.)
Garnish: pineapple wedge, cucumber slice
Add 1 cucumber slice, lime juice and honey syrup to glass. Muddle. Then add falernum and rhum agricole. Add ice cubes. Top with ginger beer and garnish.
Danny Shapiro, Sink/Swim, Chicago