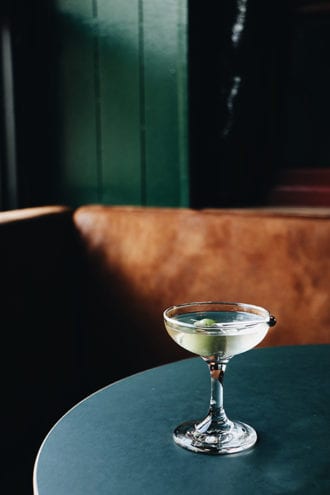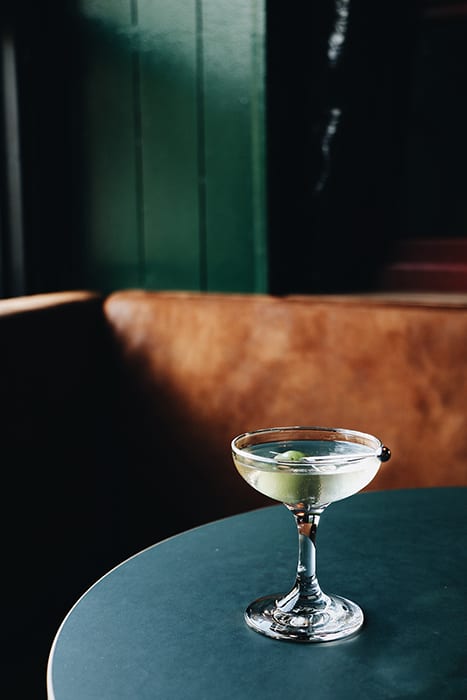 If you root around in my freezer—behind the bagels and the containers of tomato sauce and whatever that brown stuff is—you'll find something that's become an occasional favorite of mine, especially during these long weeks of quarantine: a small bottle of prebatched, prediluted, ready-to-rip dry Martinis.
Don't @ me, please—the historian, essayist, and Pulitzer Prize–winning Martini curmudgeon Bernard DeVoto beat you to the punch on that nearly 70 years ago in The Hour: A Cocktail Manifesto. ("You can no more keep a Martini in the refrigerator than you can keep a kiss there.") But I'm guessing DeVoto never had to spend weeks on end stuck inside with his family, everyone on a nonstop series of Zoom conferences and Facetime calls and unable to agree which Netflix show to cue up next. With days like these still stretching deep into the calendar, the decision to keep a bottle of Martinis in the freezer can occasionally feel like a stroke of genius.
For the record: I love à la minute Martinis, and relish the meditative act that comes with assembling the bottles and tools, and doing what comes naturally. But some days—particularly these days, when I can't just walk over to one of my favorite local cocktail bars to have a bartender take care of the heavy lifting for me—having a drink that's ready to go, so cold that it's silky and viscous, and feeling the glass in my fingers without having to first rustle up a spoon and strainer? Yeah, some days, that's exactly what I need.
Please join me for this round. In a clean, empty 750 ml. bottle with a good seal, add 125 ml. (about 4¼ oz.) of filtered water, and 125 ml. of dry vermouth. Add a few dashes of orange bitters if you like, or not—if you want one dash per cocktail, then go for 8 dashes. Fill the bottle with gin, leaving some room at the top, then seal the bottle and give it a good shake. Deposit it in the freezer along with a glass that will later be used to bear the finished cocktail to your lips, and let it chill for a good few hours. When you're ready to dive in, simply retrieve everything from the freezer (give the bottle a shake and let it sit for a minute if the contents appear slushy), then pour and garnish with a twist of lemon peel, or an olive if that's your preference, or with nothing at all.
Nothing against Fifty-Fifties or 2:1 Martinis, but it's a good idea to put a little more oomph in your batched Martini so the ABV's high enough to keep the mix from freezing. And use whatever gin and vermouth you have on hand—a benefit of the stay-at-home freezer Martini is that you're placing neither yourself nor anyone else at risk by venturing out to find a favorite bottle during these weird coronavirus days we're having.
And that way, we can all join each other at the bar for a friendly drink again, hopefully sometime very soon…
---
Did you enjoy this article? Get more of the best of liquid culture when you sign up for a print or digital subscription to Imbibe Magazine. Click here for special savings!