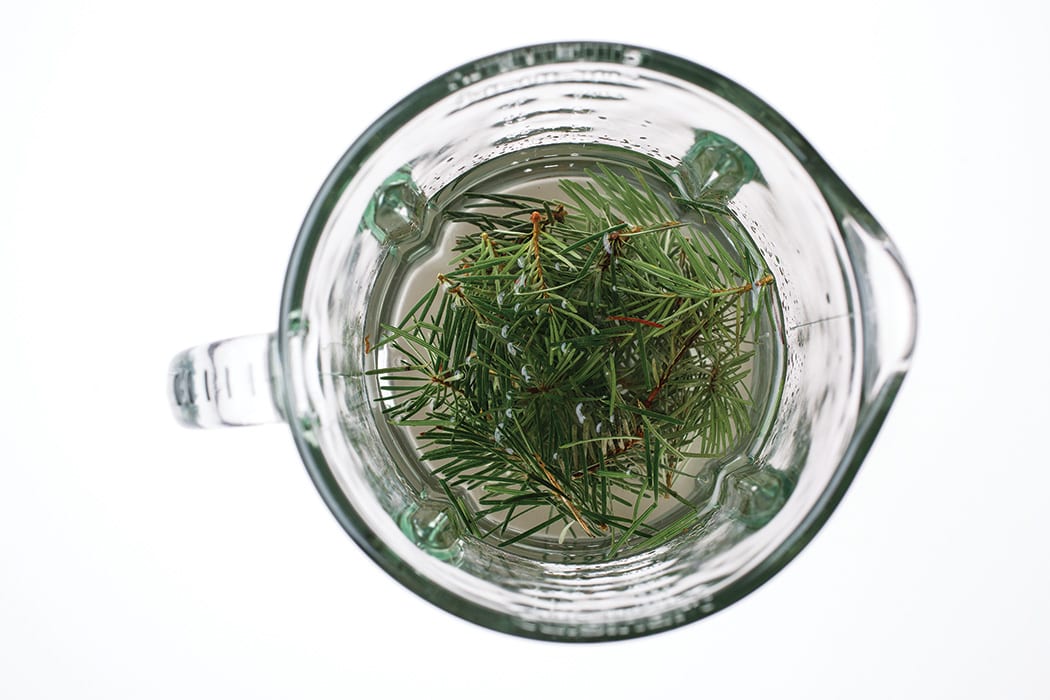 Douglas fir trees grow with abandon throughout the Pacific Northwest, and every spring, when bright-green buds of new growth appear along the tips of each branch, they're ripe for plucking. Steve McCarthy of Portland's Clear Creek Distillery was the first domestic distiller to bottle his own Doug fir eau de vie, but for DIYers, this liqueur from Brandon Pettit and Kenaniah Bystrom of Seattle's Essex bar is another way to get a taste. With a subtle tree-sap sweetness and a strong herbal backbone, it "makes a fun replacement for Chartreuse in a Last Word," says Bystrom, and it mixes especially well with bourbon, citrus and a concentrated tea syrup in his Smoke Signals cocktail. "Our inspiration comes from what's around us," Bystrom says, "and trying to capture that essence in a glass."
25 1-inch sprigs of Douglas fir (including stems)
750 ml. vodka
½ cup cane sugar
¼ cup water
Tools: blender or food processor, 2 1-quart glass jars and lids, medium saucepan, wooden spoon, coffee filter, funnel
Thoroughly rinse the fir tips and pat them dry. Combine the sprigs and vodka in a blender or food processor and pulse until the tips are finely ground. Pour into a glass jar, cover and let rest at room temperature for 12 hours.
In a medium saucepan, combine the water and cane sugar over medium heat, stirring until the sugar dissolves. Remove from heat and cool to room temperature. Strain the fir mixture though a coffee filter–lined funnel into a clean jar.
Add the cooled cane syrup and stir or shake to combine. Keep refrigerated for up to 2 months and shake before serving.
Tip: Harvest Douglas fir tips in early spring, when the vibrant green new growth is visible and about 1 inch long. If you don't have access to Douglas fir trees, try swapping in the wild-harvested Douglas Fir Spring Tip tea from Juniper Ridge.