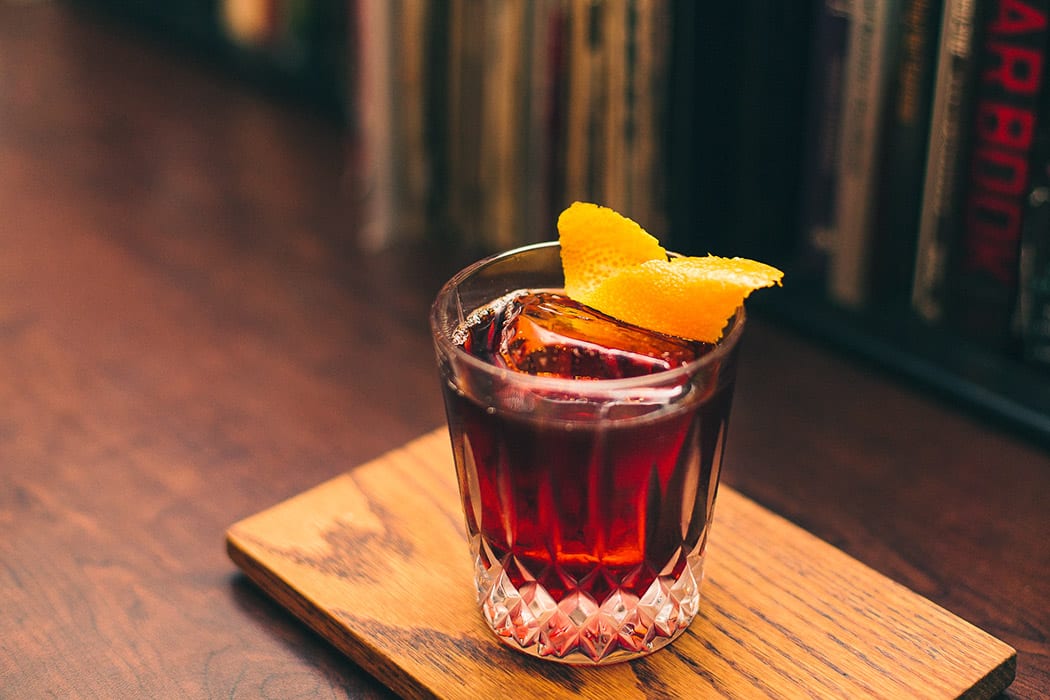 Coffee and Campari mix incredibly well together, with the bitter notes of the Italian favorite stretching the boundaries of coffee's dark, earthy flavors. In this simple cold-brew coffee Negroni from Vespr Coffeebar in Orlando, the baristas use cold-brew concentrate instead of gin for a little extra oomph.
1½ oz. cold-brew concentrate
1 oz. Campari
1 oz. sweet vermouth
Tools: mixing glass, barspoon
Glass: rocks
Garnish: orange peel
Stir ingredients together in a mixing glass with ice. Strain into a rocks glass with fresh ice cubes. Express orange peel oil over cocktail and rest garnish on top of the drink.
Cold-brew concentrate: In a french press, combine 15 tablespoons of coarse ground coffee and 16 oz. of room temperature water. Don't plunge the strainer yet. Let stand for 17 hours, then plunge to separate grounds. Pour into a vessel and store the concentrate. Store refrigerated for 2 weeks.
Edd Siu, Vespr Coffeebar, Orlando