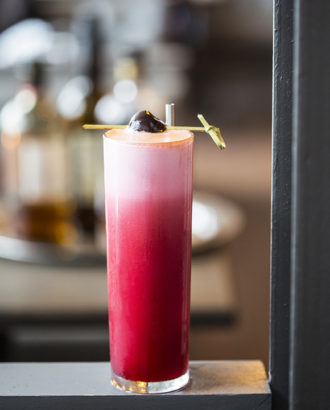 Looking to put one of summer's most delicious ingredients to use? Here are five of our favorite cherry cocktail recipes.
Cherry Manhattan
A dollop of cherry jam dresses up the venerable classic.
Cherry Bounce Sour
It's easy to fall in love with the lush flavors of this menu favorite at Houston's Julep bar.
Cherry Mint Julep
It's hard to improve on a classic Mint Julep, but this seasonal version is a keeper.
Flash in the Pan
The Flash in the Pan tastes like sunshine in a glass, as perky grapefruit and tart cherry tease out juniper notes from the gin, while pops of black peppercorn add a little zest to the mix.
Ruby Tuesday Cocktail
Named in honor of the Rolling Stones song, this cocktail contrasts bold rye whiskey and herbal Bénédictine with bright lemon juice and fresh muddled cherries.