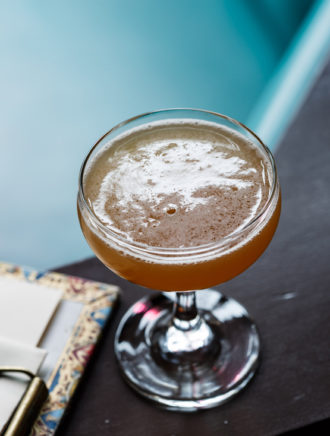 Known for its impressive dealings in rum, Seattle's Rumba offers this rich Daiquiri riff, prepared with the lush flavor of crème de cacao.
2 oz. aged rum
½ oz. fresh lime juice
¼ oz. crème de cacao
Tools: shaker, strainer
Glass: cocktail
Combine ingredients in a shaker and fill with ice. Shake well until chilled; strain into chilled glass.
Rumba, Seattle