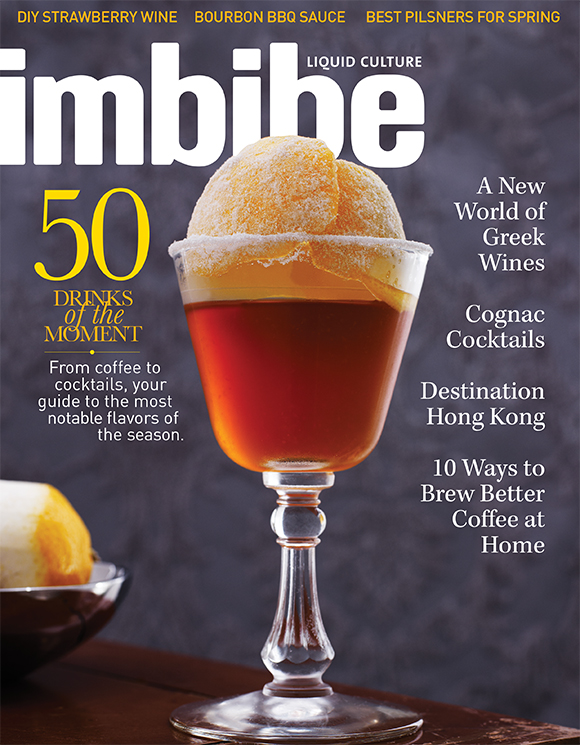 Recipes

Cocktails

A Telling Tale, Don't Mind if I Do Julep, Genever Julep, Brandy Crusta, Hung Jury, Coffee Cocktail, Parisian Negroni, Ce Soir, Brandy Cobbler, French Open, Amaretto Sour, Bitter Orange Cream, Beer Jam Manhattan, Market Summer Bowl, Peasant's Margarita, Ginger Lily, Oolong Tea Collins, Strawberry Wine

Cravings

Ted Allen's Bourbon-Bacon Barbecue Sauce With Chipotle

How-to

Strawberry Wine
Features

The 50 Most Notable Drinks of the Moment

From canned beer to coffee liqueurs, we're celebrating our favorite flavors of the season.

City on the Edge

A new breed of Hong Kong teahouses, cocktail bars and pubs is ushering in the beginning of a vibrant drinking scene. Read More »

Old World

From ancient roots, Greece is producing the next big tastes in wine.

Where There's Beer, There's a Whey

Moving beyond basic beer and cheese pairings, dairies and breweries are collaborating to create delicious mash-ups. Read More »

Do Try This at Home

10 simple ways to make a better cup of coffee.
Departments

Uncorked

An anniversary drink for Tales of the Cocktail, America's buzz-worthy coffee carts, and count Niccolò Branca on his family's famed elixir, Fernet-Branca.

Old Fashioned

David Wondrich on a New Orleans classic, the Brandy Crusta.

Taste-Test

Kick off your spring with refreshing pilsners.

Gear

Insulated beverage totes keep bottles and cans cool on the go.

Elements

Once a fixture in classic cocktails, Cognac is inspiring bartenders yet again.

Characters

Harold McGee puts coffee and cocktails under a microscope and explores a world of flavor.

Mix It Up

Homemade strawberry wine delivers a fruity splash of the season.

Cravings

Bourbon lends a kick to Ted Allen's bacon and chipotle BBQ sauce.

Quench

A once-lost New Orleans syrup flows again in the Big Easy.
Buy Now!

Click here to purchase this issue.