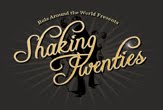 Cocktail competitions are all the rage these days, and sometimes it's hard to know which ones to enter and which ones to skip, so we're very excited to announce one that you definitely won't want to miss out on. Imbibe is thrilled to partner with Bols for the 2009 Bols Around the World Shaking Twenties Competition. The theme of this competition is the 20s, the era of Prohibition, when speakeasies thrived, providing a showcase for a new period of cocktail creativity. The Bols Around the World Shaking Twenties Competition is calling on bartenders across North America to create an original cocktail that captures the style of the Roaring 20s, using ingredients from today.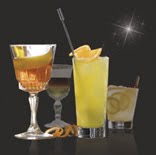 All entries will be judged by esteemed cocktail historian and author David Wondrich, and one lucky person will win an all-expenses-paid trip to Amsterdam to represent North America at a final live competition, where he or she will go head to head with five other talented bartenders representing Europe, Asia, Africa, Australia and South America. A global panel of judges will then choose the grand prize winner who will win the opportunity to design and create his or her own signature Bols liqueur in Amsterdam with a Bols product developer—pretty fantastic!
The deadline for recipe entries is November 30, 2009. You must be a working bartender to qualify for entry, and cocktails must contain at least 3/4 ounce of any Bols liqueur. For a full overview of rules and prizes, and to submit your winning recipe, visit bolsaroundtheworld.com.
We can't wait to see the recipes that start rolling in for this competition—with such a fun theme, there's so much room for creative expression! So be sure to get your recipe in by November 30 for your chance to win, and best of luck!