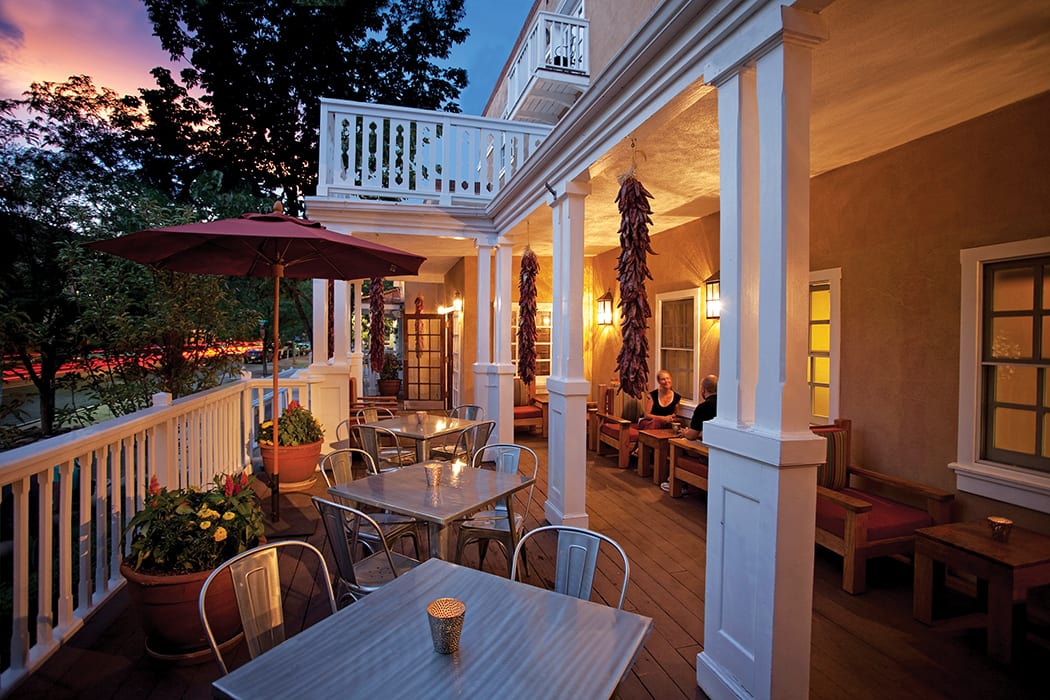 "New Mexico is called the Land of Enchantment, and for good reason," says Chris Milligan. "All you have to do is look around for five minutes and you'll understand why." Known locally as the "Santa Fe Barman," Milligan is a 20-year bar veteran currently working at Secreto Lounge, where the seasonal cocktail program captures the ethos of Santa Fe's down-to-earth community. "Everything begins with food and drink in Santa Fe," he says. "It's embedded not only in our routines but in our culture. Whether it's a concert on the plaza, Saturday at the farmer's market or an annual event like New Mexico Cocktails & Culture, everyone comes out to celebrate." Here, Milligan shares his favorite places to drink around the city.
Iconik Coffee Roasters
Nestled in the business district near 2nd Street, this coffee shop boasts some of the best beans in the city. Milligan frequents for the "great food, awesome house-roasted coffee and a little bit of an industrial edge to the décor," he says.
Low 'n Slow Lowrider Bar
As an homage to the mystique of New Mexico's lowrider culture, tuck-and-roll vinyl upholstered seats, hubcaps and bike chains decorate the bar at the Hotel Chimayó. Cocktails feature local ingredients, and an outdoor patio and live music make it a hub for locals and tourists.
Bistro 315
If classic cocktails done right are what you crave, head to this intimate bistro near the Old Santa Fe Trail. "The service is always friendly, and the food is outstanding and won't break the bank," says Milligan. A large and thoughtful wine list featuring more than 250 bottles seals the deal.
The Matador
An eclectic clientele converges at this cash- only dive known as "The Mat." "Though there are several brewpubs and breweries in Santa Fe, the Matador is really the place for a beer," says Milligan. "Locals, students, politicians, business owners, tourists and industry workers all gather here—that's true community."
Il Piatto
One of the first places in Santa Fe to embrace the farm-to- table concept, Il Piatto is a cozy restaurant near the historic Santa Fe Plaza. An approachable wine list and what Milligan says is "some of the best food in the city" make this Italian spot a must-visit.