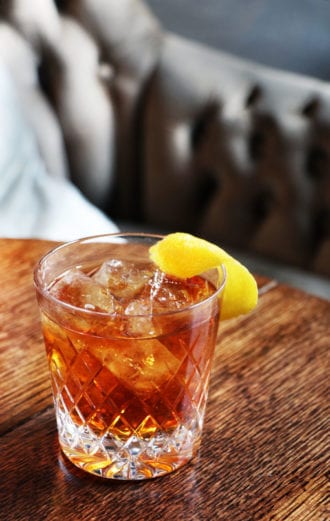 The Vieux Carre is a 1930s New Orleans recipe named after the city's French Quarter—it's a potent but smooth cocktail, just like the Crescent City.
¾ oz. rye whiskey
¾ oz. Cognac
¾ oz. sweet vermouth
1 barspoon Bénédictine
2 dashes Peychaud's bitters
2 dashes Angostura bitters
Tools: mixing glass, barspoon, strainer
Glass: Old Fashioned
Garnish: lemon peel
Combine ingredients in a mixing glass and fill with ice. Stir well, strain into an ice-filled Old Fashioned glass and garnish.