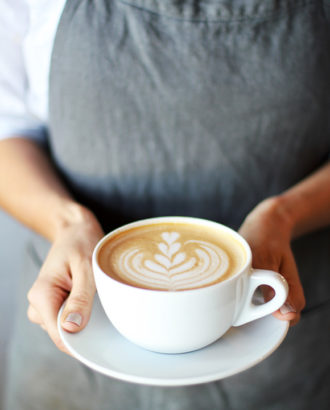 Named after one of Crema Coffee's favorite locals, this rich cinnamon latte features a brown sugar syrup with a pop of orange zest. The drink is a winter staple at Pinewood Social in Nashville.
1 shot of espresso
½ oz. lutito syrup
8 oz. steamed milk
Combine ingredients, stir and serve.
Lutito Syrup
2½ cups light brown sugar
2½ oz. filtered water
2 small cinnamon sticks, crushed
Rind from 1 orange
¼ tsp. kosher salt
Combine ingredients in a saucepan, bring to a boil and simmer for 5 minutes. Strain and let cool before using. Refrigerate for up to 2 weeks.
Rachel Lehman, Pinewood Social, Nashville