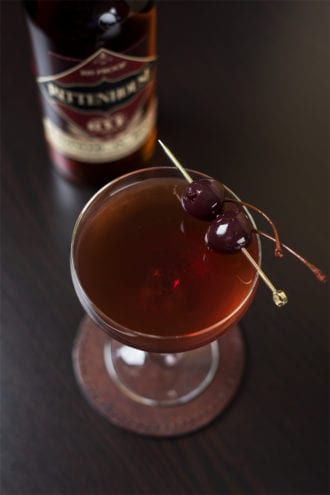 Layers of spice, citrus and sweetness come together in this smooth rye whiskey cocktail.
2 oz. Rittenhouse rye whiskey
1 oz. Dubonnet Rouge
2 dashes of Bitter Truth Creole Bitters
1 dash of Regan's Orange Bitters
1 lemon peel
Tools: mixing glass, barspoon, strainer
Glass: coupe
Garnish: brandied cherries
Combine all the ingredients in a mixing glass with ice, stir to chill, then strain into a chilled glass.  Express the zest of one orange peel over the top of the cocktail, discard and then garnish with the cherries.
Lynn House, Chicago