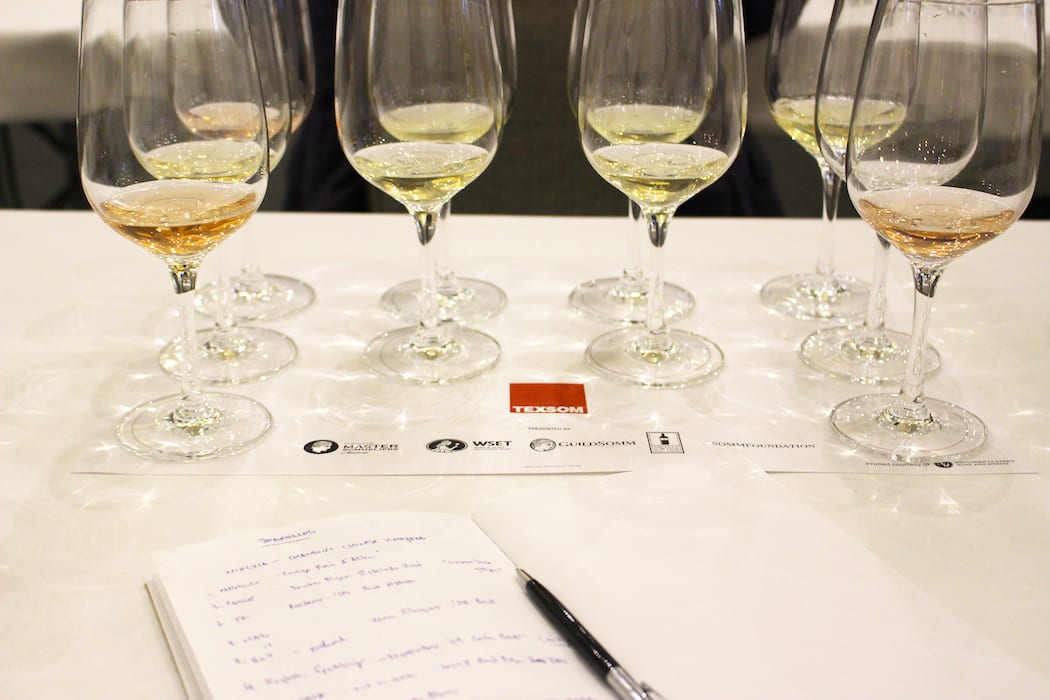 TexSom just closed out its 12th installment in Dallas, and once again, the festival brought together sommeliers from around the world to taste, learn and talk shop. This was our first year attending, and there was plenty of takeaway—here are the highlights.
Bubbles Beyond Champagne
Champagne may still dominate the sparkling wine category, but bubbly producers from all over are increasingly standing out. Tom Stevenson, widely considered the leading voice in the field, walked tasters through a host of sparkling wines from unexpected origins. Highlights included the 2009 Cuvée Brut from Nyetimber in England, which offered a darting acidity that complemented the wine's inherent richness. Also notable were the 2006 Comtes de Champagne Blanc de Blanc from Taittinger and the incredibly aromatic Rosé Brut Nebbiolo D'alba from northern Italy.
Alpine Expressionism
Alsace is a perennial go-to for crisp, vibrant wines, but its overshadowed cousin, the Pfalz, stood out during a comparative tasting. Germany's second largest growing region has more varietal diversity than Alsace, with many offerings now landing stateside. So many of the pinot blancs and rieslings from the two areas are classics, but other Pfalz grapes to look out for include Chasselas, with its smoky stone fruit qualities, and Muskateller, a varietal that manages to be very grape-y without sinking into cloying, Welches territory.
Texas Evolution
The grand tasting offered a couple of interesting takeaways. Houston sommelier Rachel DelRocco (one of our people to watch in 2016) won the festival's esteemed Best Sommelier Competition, turning heads and palates as a member of Camerata's small but sophisticated wine team, which touts an ever-morphing list of grower Champagnes, Austrian whites, aged Italian reds and more. Secondly, Texas wine continues its ascent. Quality hasn't always matched quantity, but a few producers—namely McPherson Cellars and Round Mountain Vineyards—are changing the perception of the state's offerings. Look out for more tasty High Plains offerings as the north Texas AVA zeroes in on its craft.
California Restraint
Ever since Oregon started treating the world to its austere reds and whites, many others followed stylistic suit. California producers started toning down their pinot noirs and chardonnays, and there now seems to be a full-blown movement happening with labels like Copain Wines and Jordan Vineyard turning out balanced wines that are light and nuanced, without shedding their California identity.
Certification Surge
When a TexSom attendee asked a group of Master Somms if they thought there was too much saturation in the wine certification realm, the answer was a resounding no. The old, more fraternal system of appointing somms has changed over the last decade, thanks to the growing influence of organizations like the Court of Master Sommeliers, WSET, GuildSomm, not to mention the many schools that now offer formal educations in viticulture, enology, marketing and more. The general consensus was that the elevated sommelier culture and status in this country reflects the growth in the industry itself, and seeing hundreds of twenty and thirty-somethings at TexSom suggests more growth before any kind of leveling off.