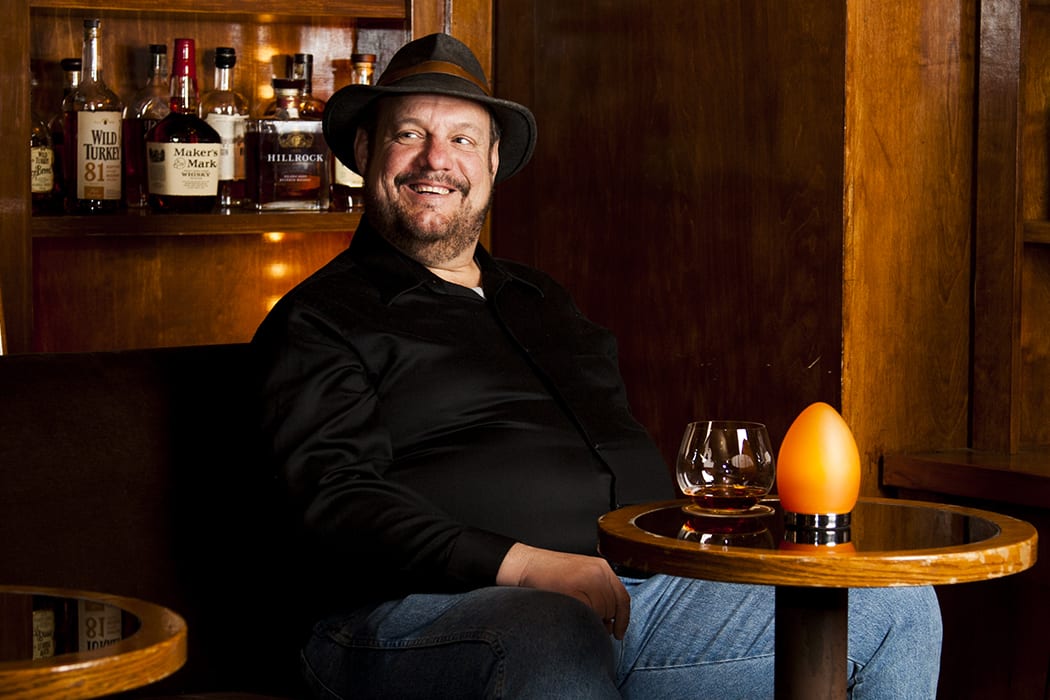 I first met Dave Pickerell on a late-summer night in Louisville, Kentucky. He was a massive man with a booming voice, an easy laugh and a wide-brimmed hat, talking then (as he often was) about his overflowing enthusiasm for making American whiskey.
Dave Pickerell died on November 1 in San Francisco. In an industry filled with larger-than-life personalities, Dave's was among the biggest—a West Point graduate and master distiller at Maker's Mark for 14 years, he went on to become the godfather of American craft distilling. Along the way, he not only produced one of the country's most iconic bourbons, but helped make WhistlePig rye whiskey a stalwart of the back bar; created imaginative craft whiskies at Hillrock Estate Distillery in New York State; worked as a consultant and adviser for literally dozens of different distilleries; and most recently introduced a special expression made in collaboration with Metallica and Sweet Amber Distilling. The American whiskey landscape simply wouldn't look the same today without his influence.
But Dave didn't just make impressive whiskey. He evinced a palpable joy in talking about whiskey, teaching about it, sharing what he knew. I last worked with him this past summer, as part of a seminar at Tales of the Cocktail, and during that session, Dave shared something he was fond of saying: "I've failed more times than most people have tried."
Whether it was searching for the idea of terroir in American whiskey, or experimenting with different approaches to maturing and blending the spirit, or working to restore rye whiskey to its longtime place of prominence in American bars, Dave never shied away from a challenge. It always seemed like he was on a quest to share this enthusiasm he had for whiskey, and to make distillers, bartenders, and whiskey drinkers better understand and appreciate what they had in their glasses. In a big way, he succeeded.
I loved working with Dave over the years. Typically incredibly busy, he was usually impossible to reach by email or phone, but when I'd run into him in a bar in New York, New Orleans or any of a number of other cities where I'd spot his signature Stetson from across the room, he'd always pick up the conversation wherever we'd left it before, his voice and his laugh filling the space, and his details filling my head with something new and unexpected about the ever-changing world of American whiskey.
We ran a profile of Dave back in 2014 and caught up with him for our 10th anniversary issue—it's worth going back and reading those stories, to get a better understanding of Dave's impact on the way we drink, and to appreciate his voice for yourself.
And after you've finished reading, please raise a respectful glass to Dave Pickerell, a giant in American whiskey, and a good friend. I'll miss you, buddy—until we meet again.