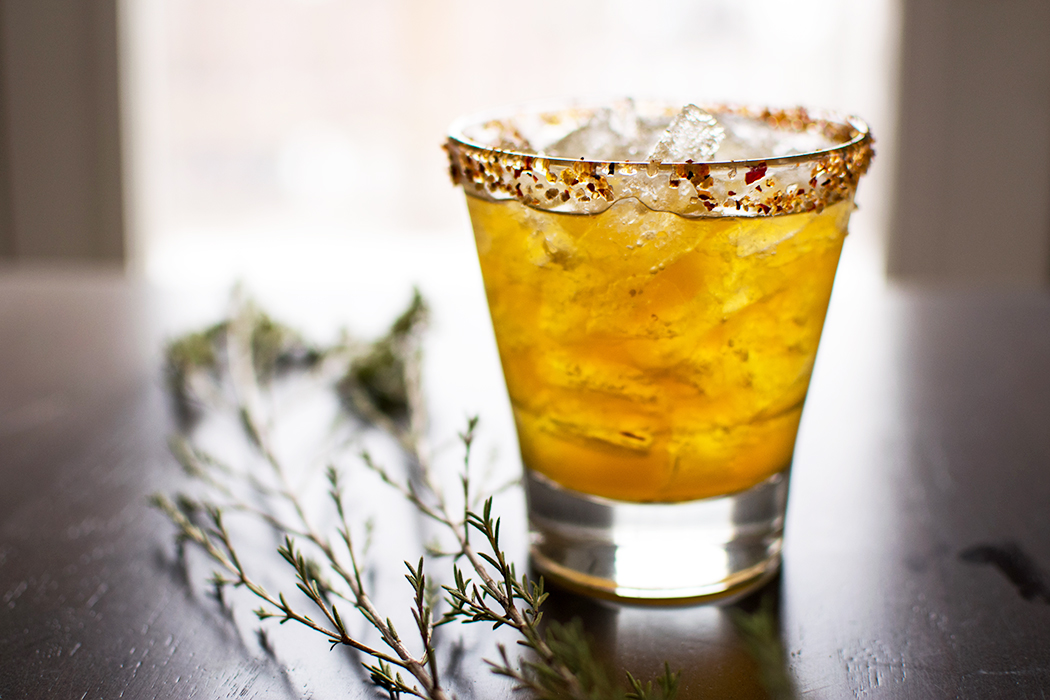 Smoky mezcal and bittersweet Cynar are a match made in flavor heaven. Add a little lemon, bitters and agave nectar, and you've got a delicious mezcal cocktail that's primed to pair with some chips, guac and salsa.
1¼ oz. mezcal
¼ oz. Cynar
½ oz. fresh lemon juice
½ oz. agave nectar
2 dashes orange bitters
Tools: shaker, strainer
Glass: rocks
Garnish: smoked salt and Aleppo chili rim
Prep a rocks glass by rimming it with smoked salt and chili powder. Combine all the other ingredients in a shaker with ice and shake until chilled. Strain into the rimmed rocks glass.
Peter Landrum, Red Brick Kitchen & Bar, Dexter, Michigan