In Aztec culture, one of the many tasks of the community's shaman was to heal—to cleanse souls, draw out negativity and bring harmony to those in need. Smoke was often the catalyst. Smoldering bundles of herbs and other plants would envelop the ailing in wisps of aromatics, rejuvenating the spirit within.
As a nod to history, this purification ritual also happens daily at Xaman, a subterranean cocktail bar located near Mexico City's iconic El Ángel de la Independencia monument in the Juárez neighborhood. Before the doors open for the night, a bartender fills a molcajete, or stone bowl, with cinnamon sticks, star anise, dried rosemary and a tree resin called copal. When the bowl is lit, plumes of smoke tangle throughout the bar, readying the space for another night of service. "It's a very important ritual for us," says co-founder and partner Anthony Zamora. "It's more than an esoteric act; it's a shamanic tradition to start to communicate with the spirits of surrounding things."
The space feels otherworldly. Underground, surrounded by rows of apothecary bottles and mysterious botanicals poking out from every shelf and corner, indigenous ingredients blend with contemporary cocktail techniques, and it's easy to forget that linear time exists.
That sense of timelessness is a common thread throughout Mexico City. At street level, Art Nouveau monuments share roadways with 21st-century skyscrapers, and street vendors coiling crispy churros carry on a culinary conversation with the minimalist dishes at cutting-edge restaurants. Clandestine mezcalerias crush up against pulsing nightclubs, and street vendors hawk their abuelita's horchata near cafés known for their World Barista champions.
These drink makers are exploring their roots, embracing local ingredients, and fusing notions of what it means to be Mexican with techniques gleaned from around the globe to make a liquid statement all their own.
It's a sprawling, noisy, crowded, sometimes overwhelming place, but it's also full of life. About a quarter of the country's population—approximately 21 million in 2016—lives in the greater metropolitan area, making it the second-largest city in the western hemisphere, behind New York City. With so many people crowded into 570 square miles, traditions and cultures shift from neighborhood to neighborhood. And despite (or perhaps because of) its contradictions and conflicts, amazing drinks can be found around every corner.
Drinking traditions date to pre-Colonial times, and some of Mexico City's most memorable flavors can be found in unexpected places, like amid the cacophony of the local mercado, where vendors serve rainbow-colored aguas frescas from oversize plastic jugs, or the street cart, where horchata tastes fresh, creamy and nutty. Wander into the nearest cantina in search of freshly fermented pulque (an acquired taste, but worth a try), or seek out the finest chocolate drinks at the nearest chocolateria.
On the contemporary side, as international attention has turned toward the city's culinary scene over the past decade, a new generation of bartenders, baristas and brewers has started to emerge. These drink makers are exploring their roots, embracing local ingredients, and fusing notions of what it means to be Mexican with techniques gleaned from around the globe to make a liquid statement all their own.
In neighborhoods like La Roma, Condesa, Juárez and Polanco, there's a side of the city's diverse nature that's as hip as any part of Brooklyn or Austin but also grounded in regional flavor—from cappuccinos and lattes made with coffee from nearby growers, to mezcal's ascendance as a respected national spirit, to the use of prickly pear and Tajín in cocktails.

Mezcal
Mezcal hasn't always been considered a national treasure in Mexico City. Before the current artisanal boom, low-quality versions of the agave spirit proliferated, and most drinkers turned to rum, gin or scotch instead. Now, as small-batch versions gain traction, drinkers are embracing the homegrown spirit with gusto. Proper mezcalerias (bars that serve primarily mezcal and snacks), like the popular La Clandestina, started popping up around 2009, and an impressive flock has followed. El Palenquito and Alipus pour products from a single brand, while others like Clandestina and Bósforo showcase a diverse range from around the country. It's also increasingly easy to find excellent bottle lists in restaurants and cocktail bars. Just don't be put off if your order comes with a side of crispy chapulines, or grasshoppers—they're a common bar snack at mezcalerias, lending a little saltiness to complement mezcal's rich flavors.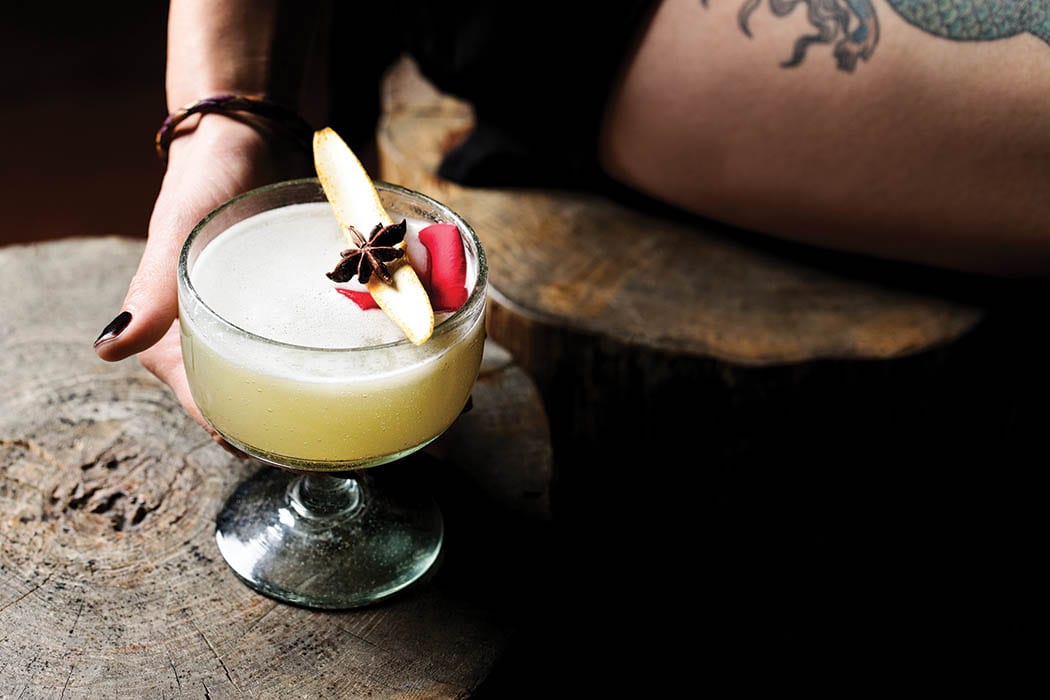 Cocktails
Many of Mexico City's bartenders are doing exactly what the city's best chefs are known for—learning techniques at a global level, then combining them with flavors that grow in their own backyards. An international influence is evident at places like Parisian-inspired Maison Artemisia, where they serve absinthe drips, and the cozy, Charles Darwin–themed Baltra, where gorgeous Gin & Tonics share menu space with Martini-like mezcal drinks. At Licoreria Limantour—a chic Roma Norte bar—the menu features recipes that explore the intersections of regional ingredients and those from elsewhere in Latin America. American bartender Caitlin Laman (currently the Ace Hotel Chicago beverage director and formerly of San Francisco's Trick Dog and Chicago's Mezcaleria Las Flores) spent four months consulting at Limantour last summer, and a number of her drinks remain on the menu. "They were looking for a more international perspective," Laman says. "They have such wonderful flavors to work with."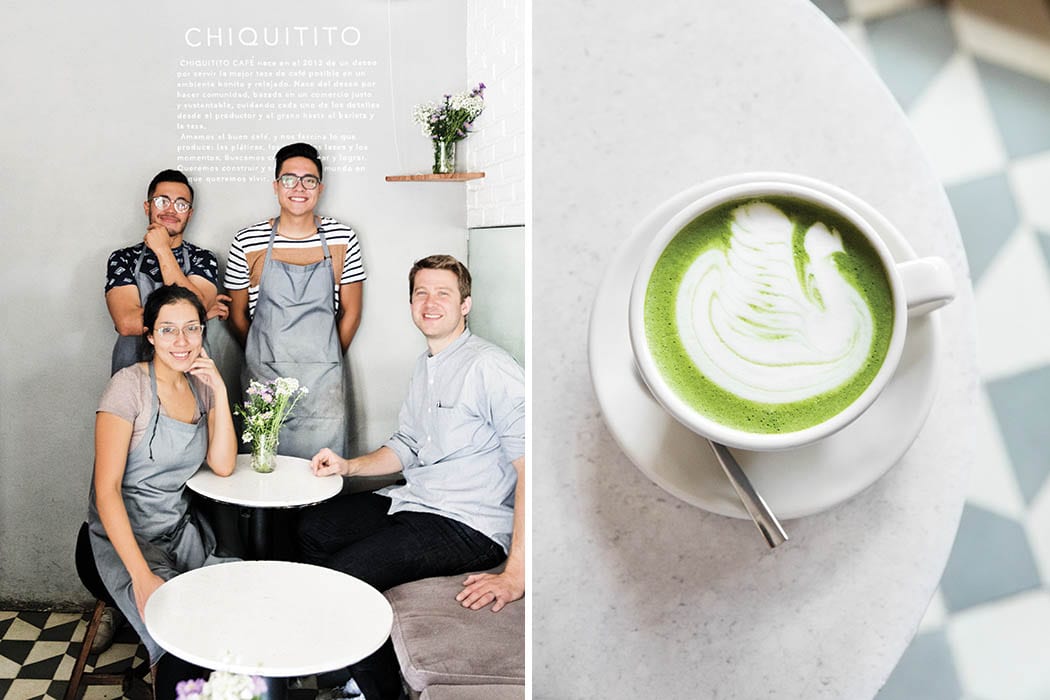 Coffee
There's something special about drinking coffee in a place where the beans were harvested only a few hours away. Mexico City has an extensive coffee tradition, but coffee's third wave has only recently arrived in the city. "Coffee culture has been very traditional for a very long time here, meaning a heavy European influence with dark roasts," says Jeremy Clouser, co-founder of Chiquitito Café. "This is changing to a more American style now, and the consumer crowd for coffee is growing." Places like Almanegra and Chiquitito helped lead the charge, focusing on coffees from nearby Chiapas and Veracruz and using modern preparation and serving techniques. In the trendy Roma and Condesa neighborhoods, you can't throw a stone without hitting an upscale café. "Our aim is to celebrate the great coffee that's here in Mexico," says Clouser.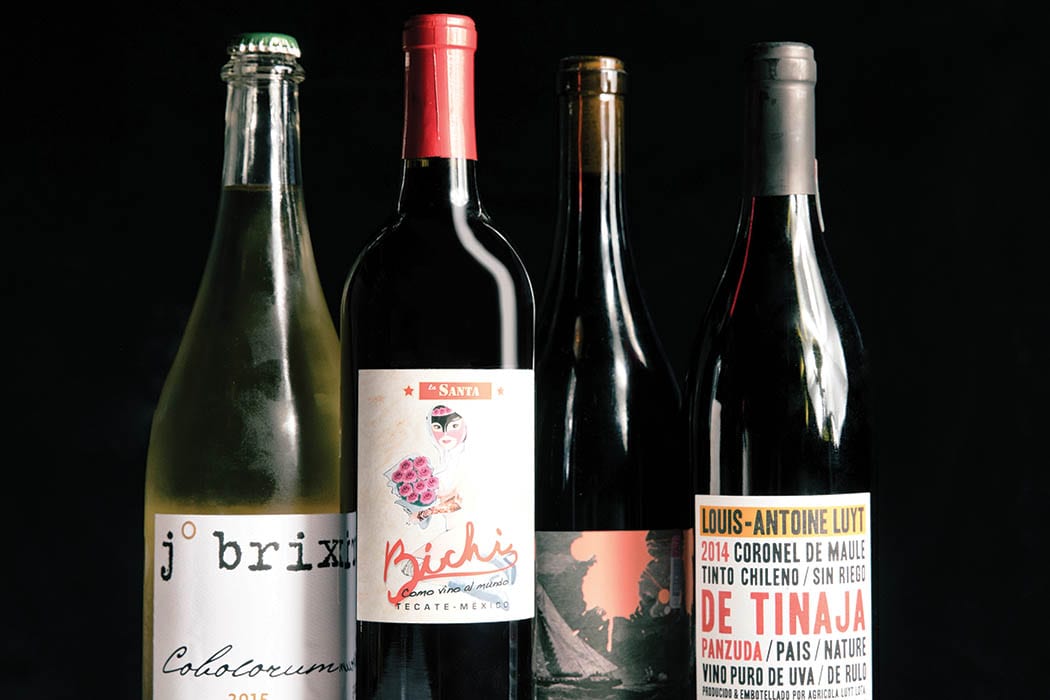 Wine
A Japanese wine bar may not be the obvious place to look for Mexico City's best drinks, but Le Tachinomi Desu is a must-visit spot for curious imbibers. An intimate "standing bar" that only accommodates a cozy 20 guests, the bar attracts locals with its robust selections of saké, Japanese whisky and natural wine. José Luis León Martinez, director of bars for Limantour and Baltra, says Le Tachinomi Desu is his favorite wine bar in the city. "Wine and beer are both important [in Mexico City], but for me right now, wine is more interesting—mainly natural wine," he says. "Soon this will be a trend [in Mexico City], and Le Tachinomi Desu will be the pioneer."
---
Like what you see? Get more of the best of liquid culture when you sign up for our bi-monthly magazine. Subscribe now and save up to 59%—it's just $21.95 for one year or $32.95 for two years. Click here for details.