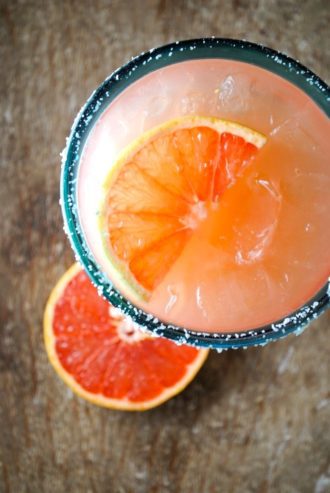 Grapefruit amps up the flavor in this refreshing Margarita recipe.
1 cup tequila (blanco or reposado)
1 cup fresh grapefruit juice
⅓ cup fresh lime juice
½ cup Cointreau
1-2 tsp. agave (optional)
Tools: pitcher, wooden spoon
Glass: 4 salt-rimmed Margarita glasses
Garnish: fresh grapefruit wheels
Rim 4 Margarita glasses with kosher salt. In a pitcher, combine all ingredients (adding agave to taste) with ice cubes and stir to combine. Pour into ice-filled, salt-rimmed glasses and garnish.
Vianney Rodriguez, sweetlifebake.com