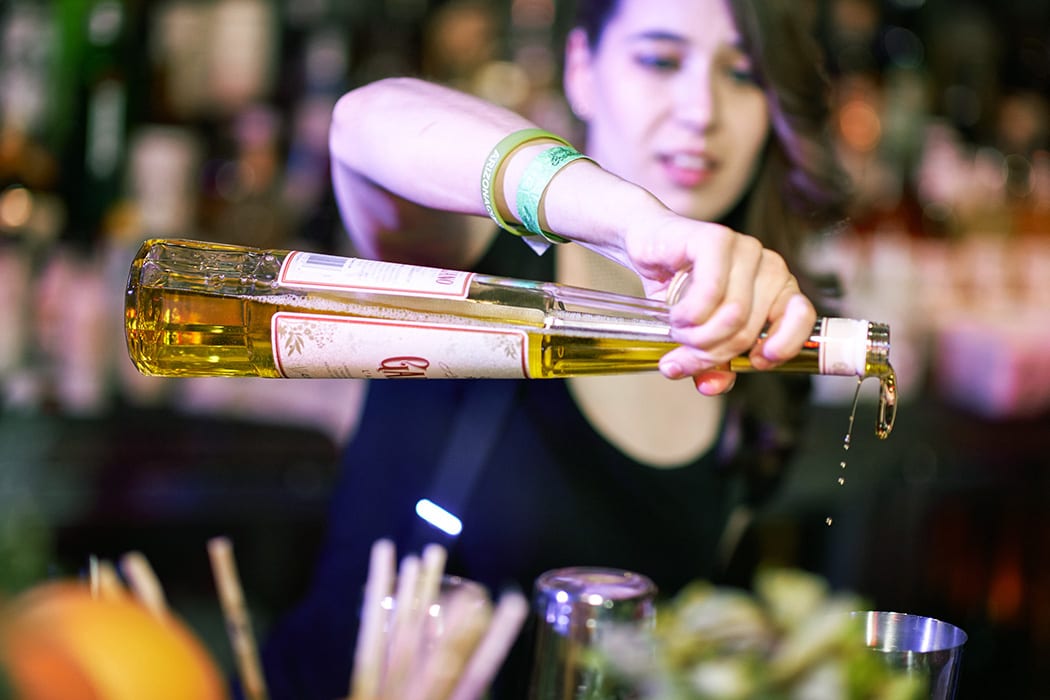 Over the past decade, many bitter liqueurs like Fernet Branca, Cynar and Suze have become staples of bar menus around the world. But Galliano, a bold liqueur made with an assortment of herbs, spices and vanilla, hasn't been embraced quite as fervently. Rooted in Italian drinking culture and history, Galliano was invented by Livorno distiller Arturo Vaccari in 1896, who named it after war hero Giuseppe Galliano and devised its signature marigold-hue as a nod to the countless Italians who left their homeland to seek fortunes during California's Gold Rush. In the U.S., it's known mainly for its iconic Eiffel Tower-shaped bottle and starring role in the Harvey Wallbanger and Golden Cadillac cocktails, but the tides are now turning as many bartenders discover the versatility of the ingredient in modern recipes.
Cari Hah from Big Bar in Los Angeles says the liqueur pairs especially well with genever, and she mixes the two in her Orange Julius–inspired Arancia Julius. At The Vig in Chicago, beverage director Kimberly Hrejsa uses it to add layers of flavor to vodka and blood orange juice, and Jeremy Allen of Minibar in Hollywood suggests combining the liqueur with bubbles, like in the Livorno Fizz. "Galliano is not always credited for its versatility in cocktails," he says. "It can stand up in big, boozy drinks, but it's also nuanced and elegant enough to work in lighter drinks made with fruit, Champagne or prosecco."
Andre Lintereur of Urban Farmer in Portland, Oregon, says Galliano blends well with the smoky undertones of mezcal and complements the agave spirit without overpowering. He uses it in his Smoky Dreams cocktail made with mezcal, Galliano, lemon juice and Cocchi Americano (see below). China Morbosa of Eveleigh in Los Angeles also reaches for agave spirits when working with the liqueur, like in her Mexican Iced Coffee, a whipped cream-topped delight made with tequila, cold-brew coffee, agave syrup and Ancho Reyes chili liqueur. Morbosa says it's only a matter of time before Galliano gains more popularity. "I think about all the possibilities for a liqueur with Galliano's flavor profile–herbal, anise, vanilla–and the fact that there's so much creativity, experimentation and self-expression in the bartender community today," she says.
Smoky Dreams
1 oz. Galliano Autentico
¾ oz. mezcal
¾ oz. fresh lemon juice
¾ oz. Cocchi Americano
1 barspoon St. Germain elderflower liqueur
2 drops lavender bitters
Tools: shaker, strainer
Glass: coupe
Garnish: lavender stem
Shake all the ingredients in a shaker with ice. Double strain into a coupe. Garnish.
Andre Lintereur, Urban Farmer, Portland, OR