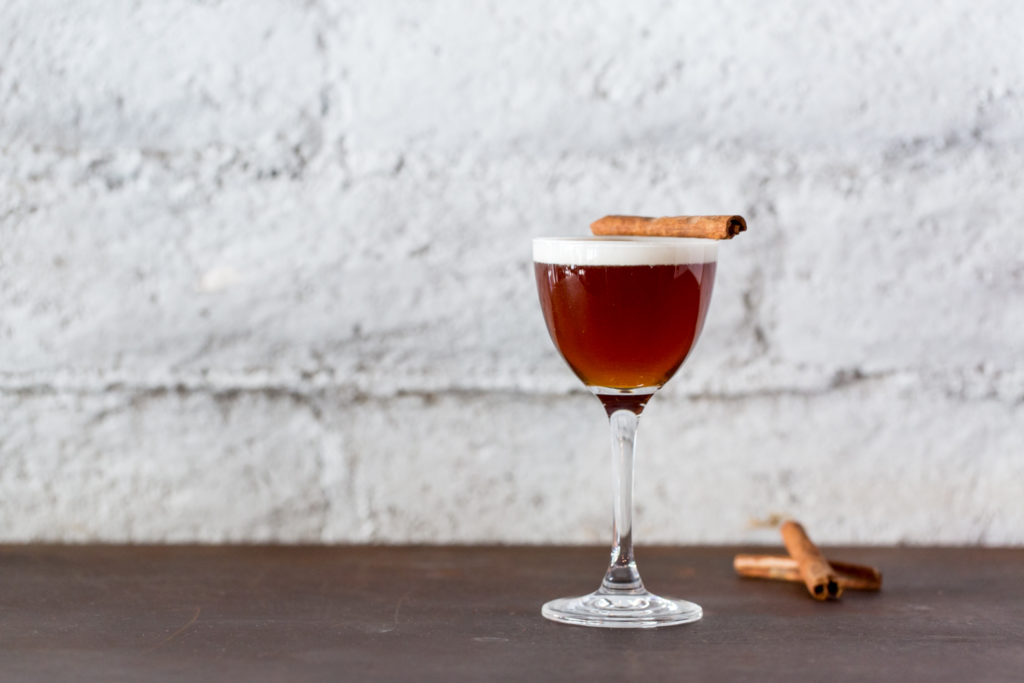 No so long ago, the coffee liqueur shelf was woefully sparse. Today, however, it's not so difficult to find several excellent options to choose from. And today's Drink of the Week—the Trinidad Cocktail from Counter Intuitive in Scottsdale, Arizona—puts one such bottle to use. Combining aged rum with creme de cacao, Curaçao, heavy cream and the chicory-flecked Nola coffee liqueur from St. George Spirits, it's a rum-rich sipper that keeps on giving. And for more on the rise of coffee liqueur cocktails, click here.
Trinidad Cocktail
2 oz. aged rum
1/2 oz. St. George Nola coffee liqueur
1/2 oz. dark creme de cacao
1/2 oz. dry Curaçao
1/2 oz. heavy cream
Tools: shaker, strainer, barspoon
Glass: coupe
Garnish: cinnamon stick
Combine all ingredients, except heavy cream, and shake with ice. Strain into a chilled coupe and slowly pour the cream on top of the drink over the back of a barspoon. Garnish.
Counter Intuitive, Scottsdale, Arizona