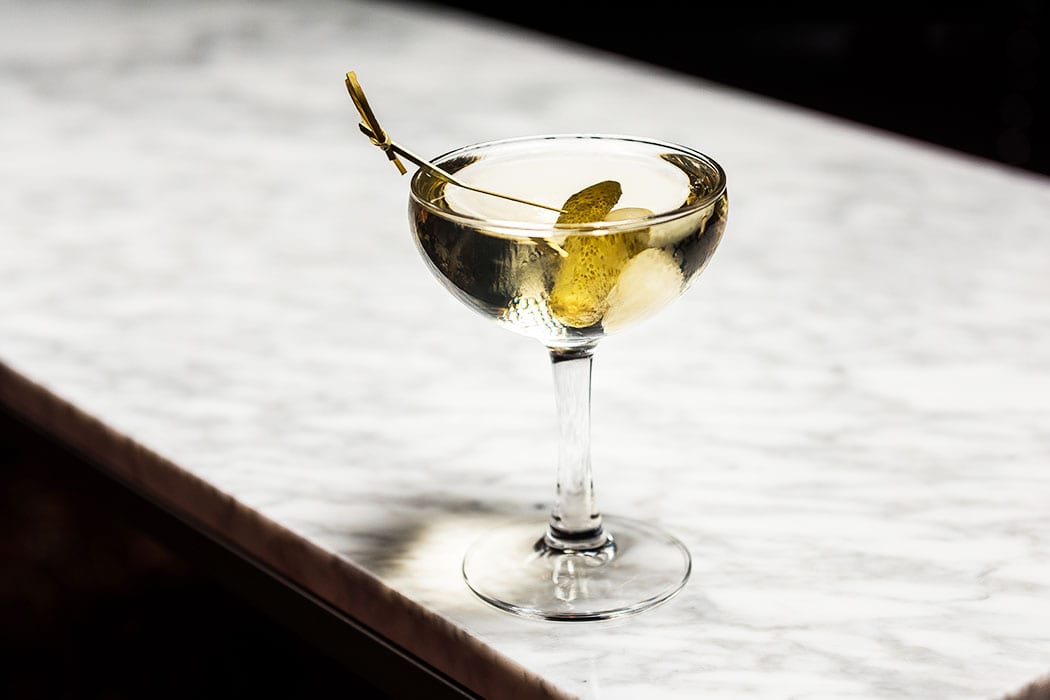 Inspired by the dirty martini, this recipe from bartender Brian Nixon takes the booze down a notch. "I wanted to make a drink that had a similar flavor profile without the risk of being intoxicated after two or three," he says. "This variation has a nice brightness with just a touch of salinity from the sherry and acidity from the pickle brine."
1 oz. gin or vodka
1 oz. Cocchi Americano
1 oz. Fino sherry
¼ oz. Gordy's Pickle Brine (Or regular dill pickle brine)
2 dashes lemon bitters
Tools: barspoon, strainer
Glass: coupe
Garnish: cocktail onion and cornichon
Combine all the ingredients in a mixing glass with ice. Stir until well chilled. Strain into a chilled coupe. Garnish.
Brian Nixon, Truxton Inn, Washington, D.C.
---
Did you enjoy this recipe? Sign up for our newsletter and get our favorite drink recipes of the moment in your inbox every month.