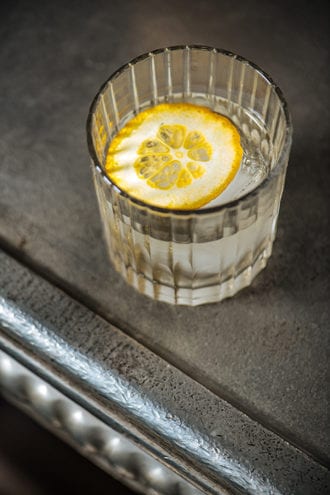 "Named after a very special river in Cajun country, the Blind River is modeled after drinks like the Creole Cocktail," says Justine bar director Jesse Carr. "Where those drinks honor sweet vermouth, I wanted to make a drink to honor blanc vermouth with melon, citrus and floral notes that marry well with the herbal and malty notes of the other ingredients."
¾ oz. gin
¾ oz. genever
¾ oz. blanc vermouth
½ oz. Bénédictine
3 dashes orange bitters
Tools: mixing glass, barspoon
Glass: rocks
Garnish: dehydrated orange wheel
Stir all the ingredients together in a mixing glass with ice to chill. Strain into a rocks glass over one large cube and garnish.
Jesse Carr, Justine, New Orleans
---
Did you enjoy this recipe? Sign up for our newsletter and get our favorite drink recipes of the moment in your inbox every month.