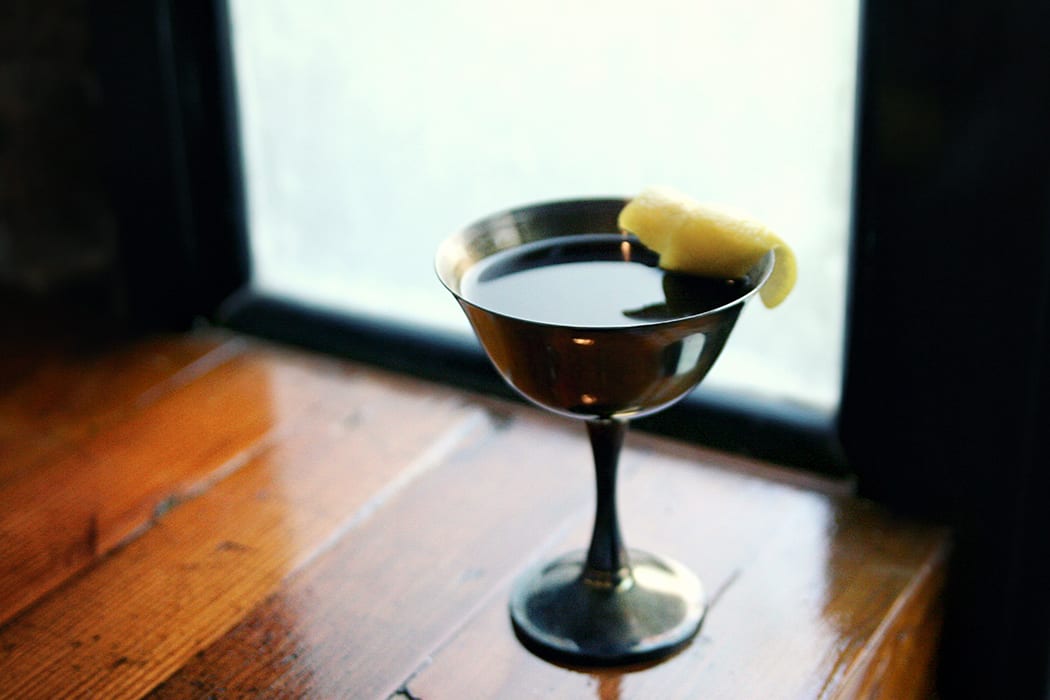 Hailing from New Orleans, the Creole Cocktail can elicit strong and varying opinions when it comes to the drink's formula. At Cane & Table, Kirk Estopinal says the problem with most versions of the cocktail is that the combination of sweet vermouth and Bénédictine can come off as syrupy without a bittering agent to offset the sweetness, so he employs Amer Picon to fix the problem. "Picon works like the dry flavors in Coca-Cola. It has a similar tactile dryness that wipes away the lingering sugar but allows the drink to have a creamy texture. It's kind of a holy grail in drinks," he says.
1½ oz. rye whiskey (Estopinal uses Sazerac 6 year)
1 oz. sweet vermouth
½ oz. Amer Picon (such as Golden Moon)
¼ oz. Bénédictine
½ oz. very cold water
Tools: barspoon
Glass: coupe
Garnish: lemon twist
Chill a mixing glass and coupe in the freezer before assembling the cocktail. When ice cold, add the rye and Bénédictine to the mixing glass and stir without ice. Add the vermouth, Picon and cold water, then stir more to incorporate. Strain into the prepared coupe and garnish.
Kirk Estopinal, Cane & Table, New Orleans
---
Did you enjoy this recipe? Sign up for our newsletter and get our favorite drink recipes of the moment in your inbox every month.