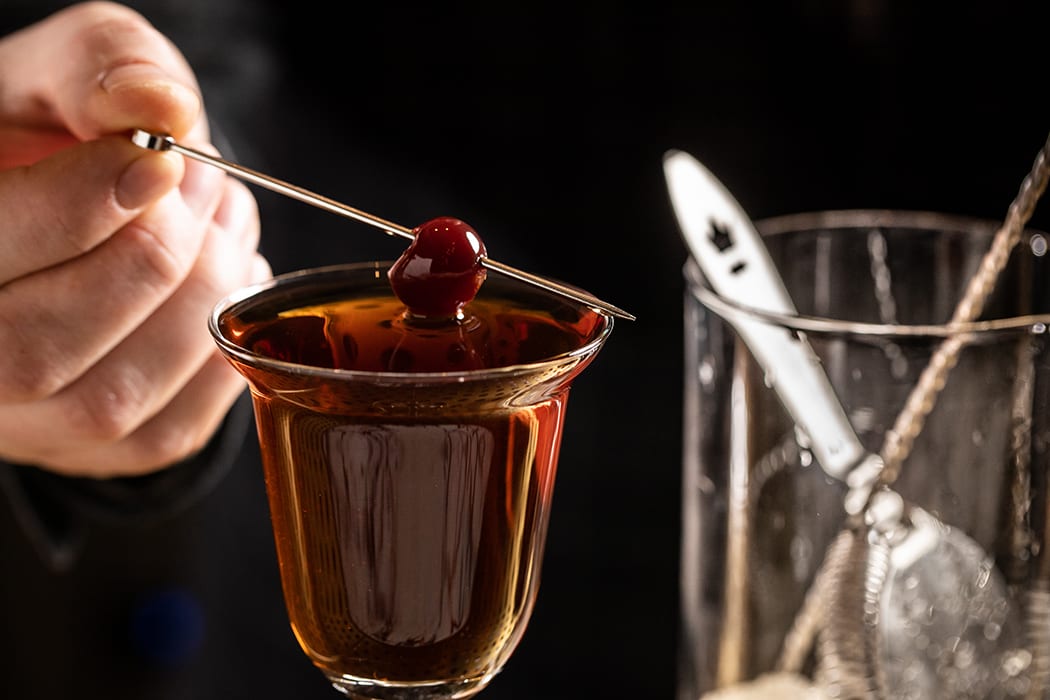 This classic cocktail was devised by Italian bartender Gino de Martinis, who won a national bartending competition with the rum-based recipe in 1966. The original Baby Darling cocktail calls for Isolabella Amaro 18, which can be difficult (if not impossible) to find in the U.S., so at Lazy Bird in Chicago, beverage director Lee Zaremba reaches for a blend of Don Ciccio Ferro-Kina and Zucca Rabarbaro to imitate the flavors.
2 oz. aged rum
¾ oz. sweet vermouth
¼ oz. Don Ciccio Ferro-Kina
¼ oz. Zucca rabarbaro
Tools: mixing glass, strainer
Glass: coupe
Garnish: cherry
Add all of the ingredients to a mixing glass and stir with ice to chill. Strain into a chilled coupe, then garnish.
Lee Zaremba, Lazy Bird, Chicago
---
Did you enjoy this recipe? Sign up for our newsletter and get weekly recipes and articles in your inbox.