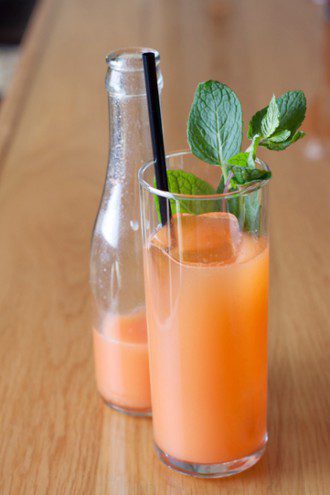 Campari and citrus is a natural pairing, and this bubbling beauty finds its match with a simple kumquat purée and a splash of tarragon syrup.
1 oz. Campari
1 oz. kumquat purée
½ oz. fresh lemon juice
½ oz. tarragon-infused syrup
2 ½ oz. sparkling water
Tools: shaker, strainer
Glass: highball
Garnish: fresh mint sprig
Combine all ingredients, except the sparkling water, and shake with ice. Strain over fresh ice into a highball glass, top with the club soda, give a stir and garnish.
Kumquat Puree: Blend together 3-4 kumquats, skin on, with a splash of water until smooth and fine-strain before using.
Bryan Dayton, OAK at Fourteenth, Boulder, CO