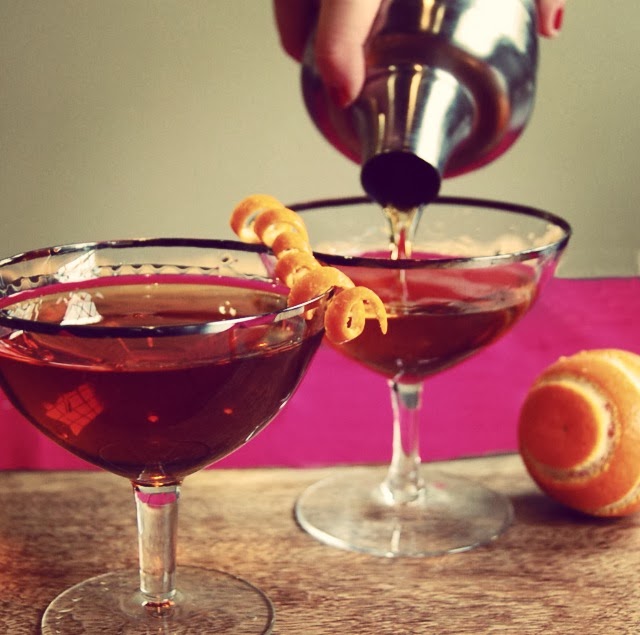 Today, Anu Apte of Seattle's Rob Roy bar brings us a simple and subtle winter cocktail, perfect for sipping early in the season. Rum and orange give it a festive brightness, while Lillet rouge (or vermouth) lends a bit of herbal complexity. If you missed yesterday's recipe, find it here.
1 ½ oz. aged rum
½ oz. Lillet rouge (or Dolin sweet vermouth)
½ oz. curacao
Tools: mixing glass, barspoon, strainer
Glass: coupe
Garnish: orange twist
Combine all ingredients in an ice-filled mixing glass. Stir and strain into a chilled coupe. Express the oils from the orange twist over the finished drink and garnish with the peel. Serve.