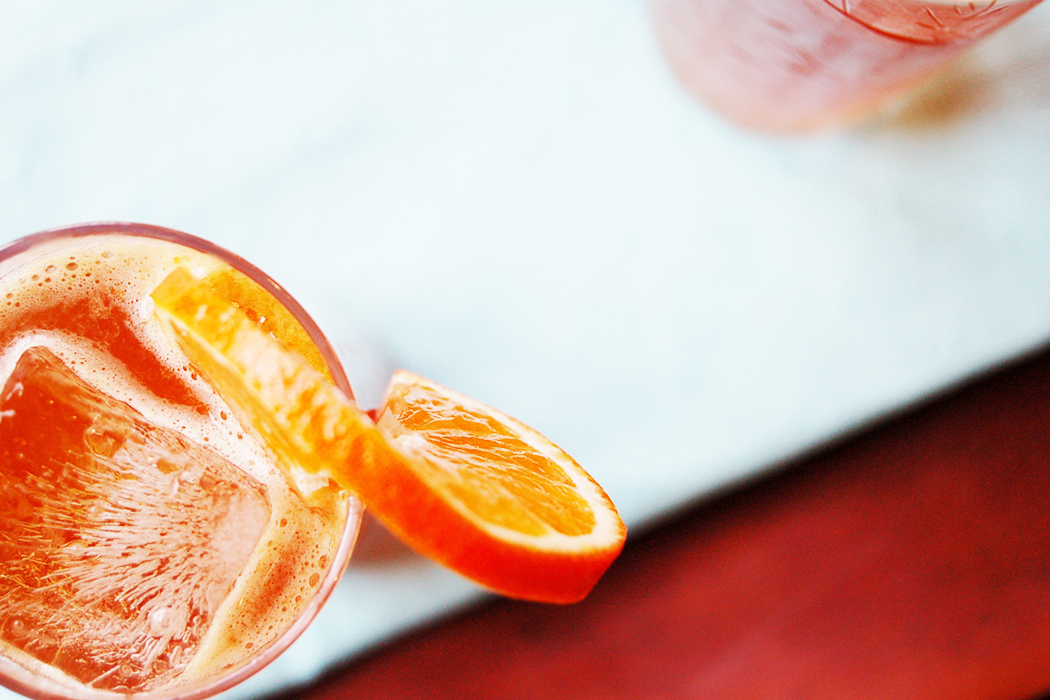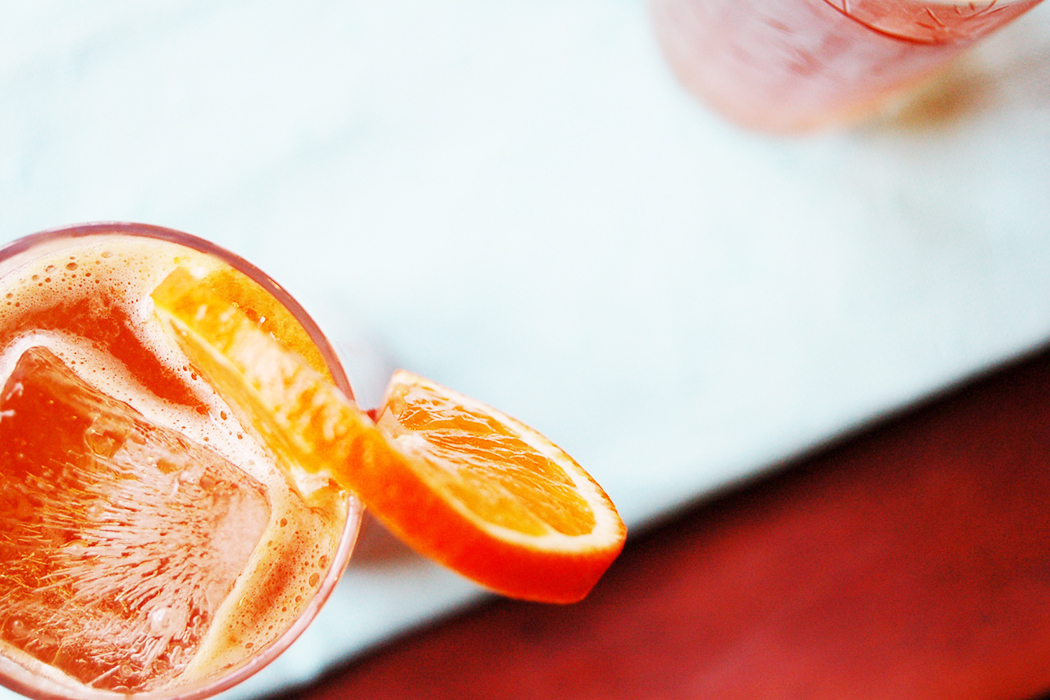 Today, a bittersweet highball to get you through the next few days of party-hopping, also known as eating and then eating again. With ginger syrup, Angostura bitters and Zwack (or Fernet-Branca), holiday over-indulgence is no match for this cocktail.
The Tempest
1½  oz. Zwack herbal liqueur (Fernet-Branca is a fine substitute)
¾ oz. fresh lime juice
½ oz. ginger syrup
1 dash Angostura bitters
2 oz. club soda
Tools: shaker, strainer, barspoon
Glass: Collins
Garnish: orange wheel
Add all ingredients except the soda water to an ice-filled shaker and shake to combine. Strain into a Collins glass filled with fresh ice and top with soda water. Stir to combine. Put a straw through the orange wheel and garnish with the wheel resting on top of the drink.
Adapted by Anu Apte, Rob Roy, Seattle