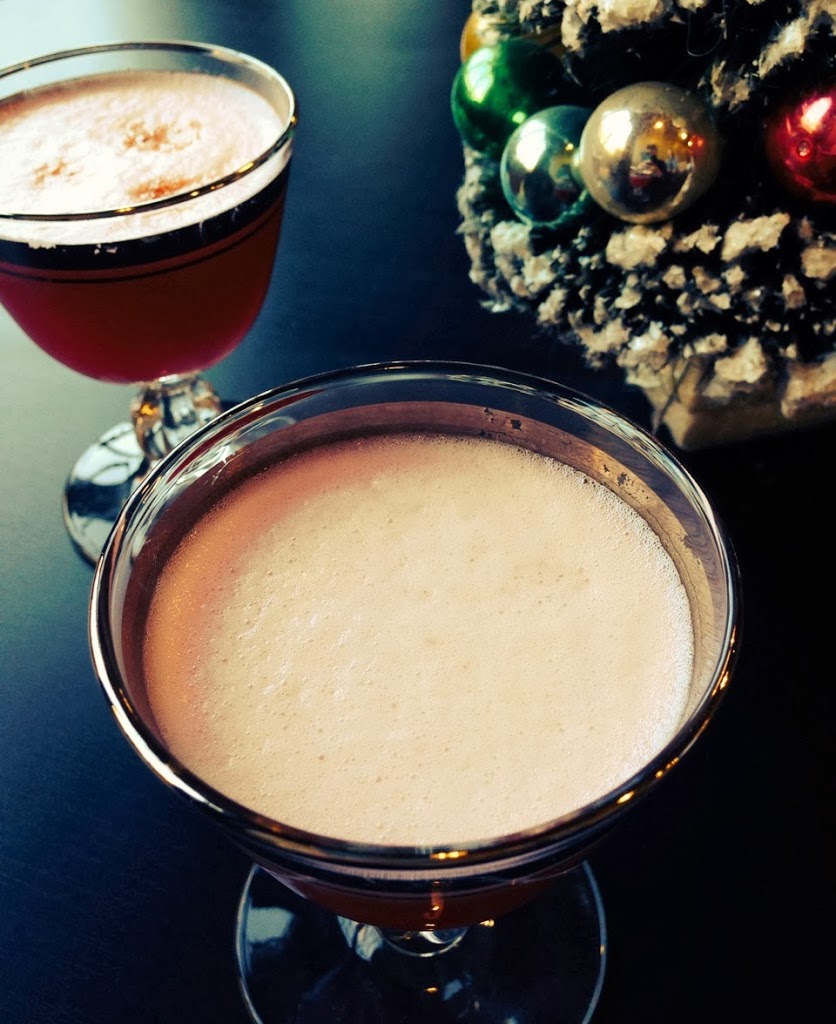 Here, Anu takes a some of the Vin Brulé from Day 3 and transforms it into a syrup with an equal measure of sugar. Then, a splash of gin, fresh lemon juice and frothy egg white bring yesterday's leftovers new life.
Crimson and Clover
1 ½ oz gin
½ oz. fresh lemon juice
¾ oz. mulled wine syrup
1 fresh egg white (pasteurized if you like)
Tools: shaker, strainer
Glass: sour glass
Garnish: nutmeg and Angostura bitters (optional)
Combine all ingredients in a shaker. Shake and strain into a sour glass. Garnish if you like with grated nutmeg and a few drops of bitters.
For the mulled wine syrup: Take ½ cup of leftover Vin Brulé from the 3rd Day of Christmas Cocktails and combine with ½ cup of sugar. Warm over low heat just until the sugar has dissolved. Chill until use.
Anu Apte, Rob Roy, Seattle