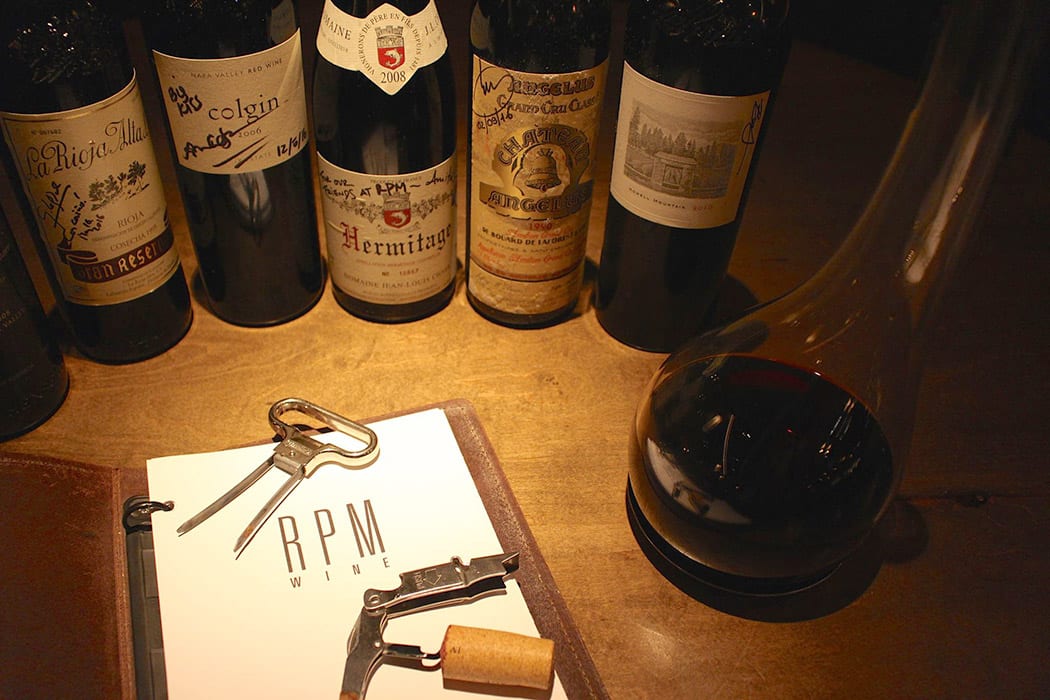 In the November/December 2016 issue, we hear from sommeliers who are going to bat for Merlot, which has long been maligned in the wine world. But Merlot isn't alone. While few wines suffer the stigma of Merlot, many are frequently overlooked or simply not known at all. We asked wine experts around the country to weigh in on the wines they think deserve more attention. Here are their picks.
Charbonno
When Cabernet began dominating the wine market, Charbono got pushed to the side. "It's a rare Italian grape in a limited production in California that highlights a bounty of berry opulence," says Galen Johnson, sommelier and bar director at The 404 Kitchen in Nashville. "It's lush and easy with barbaric drinkability that is just right for traditional holiday foods." With the holidays looming, it won't hurt to have a bottle on hand for entertaining. Johnson recommends the 2014 Summers Charbono ($34, summerswinery.com) for its bold, fruity personality.
Chianti
Forget the famous fava bean reference and listen to what RPM Steak sommelier Richard Hanauer says about Chianti. "The stringent quality-driven laws that were imposed on the vines in the late '80s and '90s are finally catching up in terms of vine maturity," he says. "The result is that Chianti is returning to its former place among the world's greatest wines." He suggests paying special attention to sub regions like Classico, Rufina, and especially Riservas for good value. His top pick is the 2013 (or 2010) La Ragnaie Chianti Colli Senesi ($22, 67wine.com).
Gamay
After a backlash against bad Beaujolias Nouveau a few years ago, Gamay is ready for a comeback. "Affordable, versatile and delicious, what Gamay offers is bang for the buck," says Daniel Combs, sommelier at Salt & Char in Saratoga Springs, New York. "The Cru Beaujolais wines from the villages of Morgon, Fleurie and Moulin-a-Vent display real structure, red berry fruit and an earthiness that pairs well with spicy dishes, poultry and pork." David Osenbach of Providence in Los Angeles agrees, recommending the 2012 Moulin-a-Vent from Stephane Aviron ($21, winechateau.com). Perfect for Pinot Noir fans looking for another fruity, light-bodied red, serve it slightly chilled for best results.
Godello
A white varietal found primarily in Galicia, a region in northwestern Spain, Godello is often compared to Chardonnay and French Burgundy. Chloe Helfand, sommelier at Bazaar Meat by Jose Andres at SLS Las Vegas believes it's time to pay more attention to the style for its versatility. "There are many different faces of Godello. I love the fresh and leaner styles from Valdeorras that are delicately balanced, or sometimes I prefer a slightly fuller-bodied, creamier representation from Bierzo that's a little more powerful," she says. "I like to think of it as a varietal with its own personality showing its features based on the winemaking style from the winemaker or the terroir of the specific D.O." For a great value, she turns to the 2014 vintage of Bodegas Godelia Godello Bierzo ($14, wineshop.linerandelsen.com).
Sweet Wine
"I'm praying for the day when people get past their insecurity with sweet wines," says Isaiah Estell of Cavan in New Orleans. "We love sugar in everything else, why not in its most elegant and natural expression? It doesn't make you unsophisticated, just well-rounded." To dip your toes into the category, Estell recommends Greek Muscat or Passito from Northern Italy to start. Some of his favorite bottles include the 2007 vintage of Disznókő Tokaji Aszu 5 Puttonyos from Hungary ($32, leisers.com), which is flush with flavors of dried fruit and honey, and the 2013 Samos Vin Doux Muscat from Greece ($13, klwines.com) with its slightly nutty personality and subtle acidity.
---
Want more great wine content? Subscribe to Imbibe Magazine for just $21.95 for one year and save 38%!  In each issue, you'll get the best drink recipes, expert reviews, entertaining tips, DIY projects and in-depth coverage of all things drinks. Click here for details.