No. 75 September/October 2018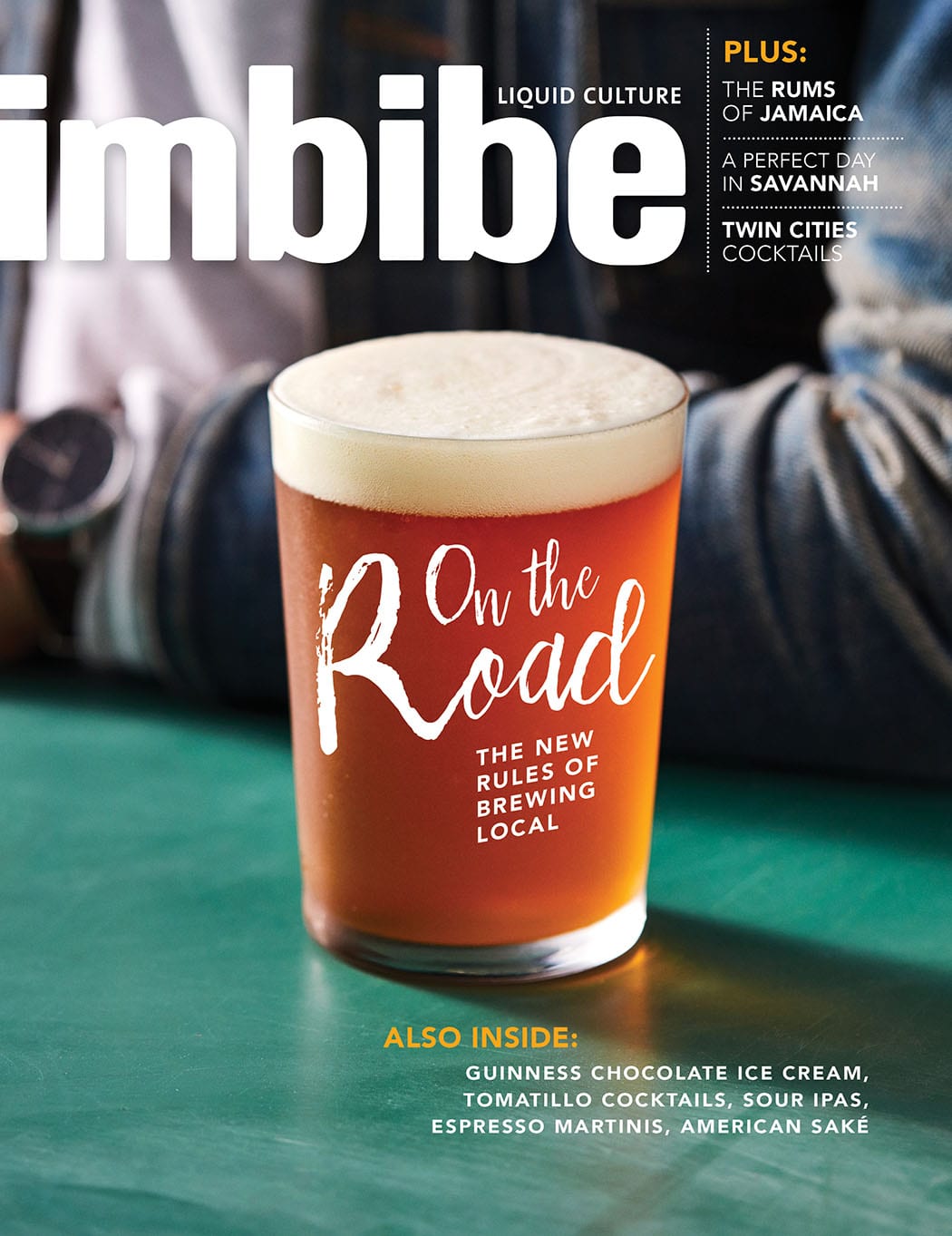 Recipes

Drinks

The Grouch, Dear Irving's Espresso Martini, In the Heat of the Night, Pépé le Moko's Espresso Martini, Boulevardier, Cold Byrrrh, Vieux Chapeau (Old Hat), The Grand Leopold, J. Gaze, Walter Mondale, Nancy's Cosmo

Food

Guinness Milk-Chocolate Ice Cream, Bossäm With Riesling Ssäm Sauce
Features

The Outsiders

As beer goes increasingly local, breweries are finding new ways to fit in far from home.

Walk the Line

Exploring the wild diversity of Jamaican rum. Read More »

Culture Shift

American brewers are betting that this is saké's moment.

Old Flame

How Hong Kong's last tea roasters are preserving traditional tieguanyin.

Double Take

Cocktail culture takes root in the Twin Cities.
Departments

Uncorked

Navy-strength gin, cocktail cherries, tomatillo cocktails, Espresso Martinis, the anatomy of the Boulevardier, pour-over stands from The Coffee Registry, and authors Dana Frank and Andrea Slonecker on why wine is always better with food.

Mixopedia

The ice cube tray's historical arc, from aluminum to silicone.

Taste Test

Sour IPAs balance the boldness of two favorite beer styles.

Gear

Look beyond garbage-bound plastic for your next drink straw.

Elements

A classic aperitif adds a graceful touch to cocktails.

Characters

Kuan Lim turned a motel's Chinese restaurant into a wine destination.

Mix It Up

A decadent dessert for beer lovers.

Scene Scout

Artillery Bar general manager Ian Kesson on where to drink in Savannah, Georgia.

Cravings

Riesling is a natural match for this riff on a traditional Korean dish.

Quench

In Vietnam, happiness can often be found in an ice-cold glass of bia hơi.
Bonus Articles

A Tasting Guide to Jamaican Rums

Bottles that should be on your radar (and a few yet to enter the States). Read More »

5 To Try: Jamaican Rum Cocktails

Explore the nuances of Jamaican rum via these creative recipes. Read More »

Inside Look: Brooklyn Kura

The new brewery makes saké with a distinctly New York character. Read More »

Understanding the Language of Saké

Lessons from Jessica Joly of Tokyo Record Bar. Read More »